Bollywood's iconic star, Ranveer Singh, turns 33 today.
Ranveer Singh as we all know is one of the few handful stars who's got style plus talent. While his exuberance and acting have earned him lovers all over. Some tip him to be an attention seeker and pretentious.
Anyway, on the occasion of Alauddin Khilji star's birthday, let us commemorate the times he had sent waves of laughter across the internet in terms of his fashion sense.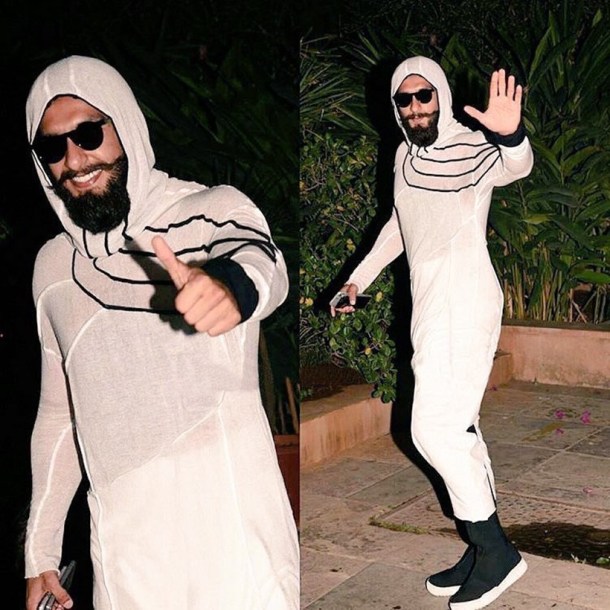 That's how Ranveer Singh appeared at his Padmaavat co-star, Shahid Kapoor's, birthday. Anyone would find it difficult to know what was he trying to do. Was it Ranveer's attempt to dress like an assassin or was it him dressing like a condom to spread some message about safe sex? Nobody knows.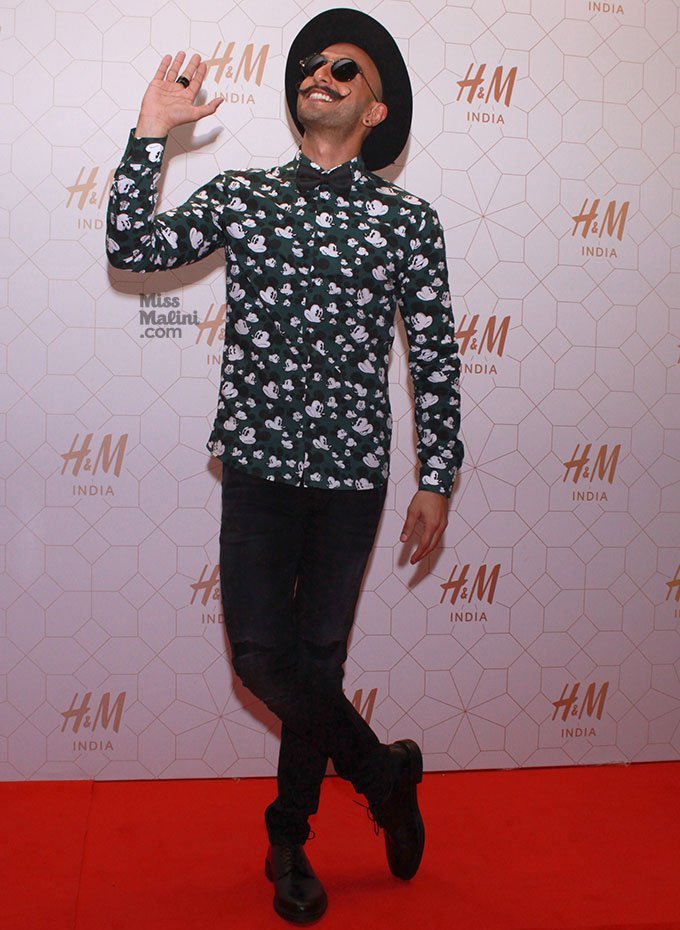 The Bajirao was spotted Mickey Mousing at the launch of a fashion brand in Delhi. Ranveer was seen dressed up in a Mickey Mouse motif shirt with a bow. He was obviously trying to flaunt his cuter side. While most of the girls went "awwwww", the internet took this as another opportunity to troll the superstar's fashion sense.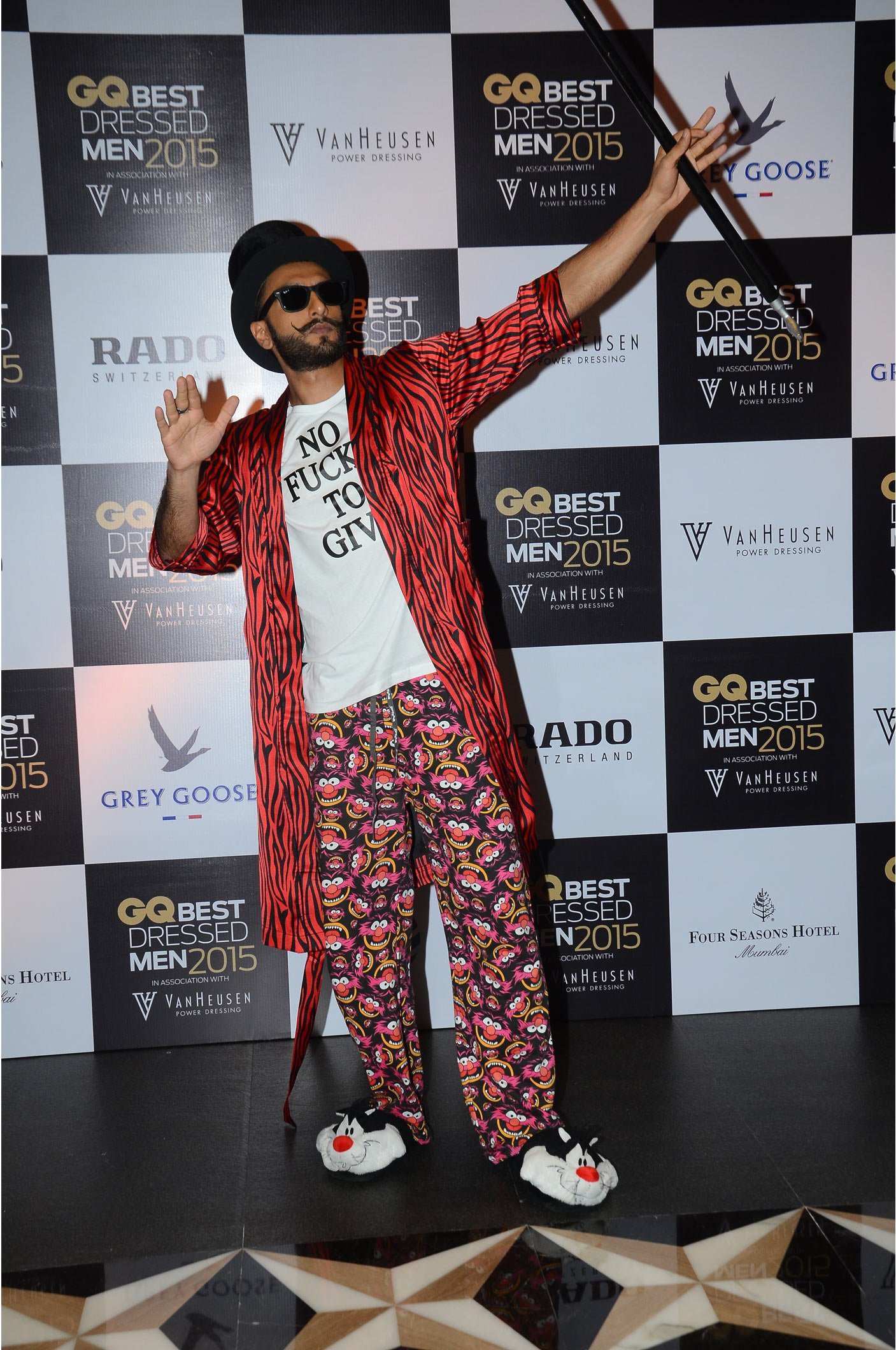 Ranveer Singh's attire at the GQ Best Dressed Men Awards 2015.
It is evident that Mr. Singh often dresses to voice his, "IDGAF" attitude. Ranveer went contrary to the whole idea of the show named – "Best Dressed Men" by donning a night gown, sleeping pajamas and a Sylvester footwear.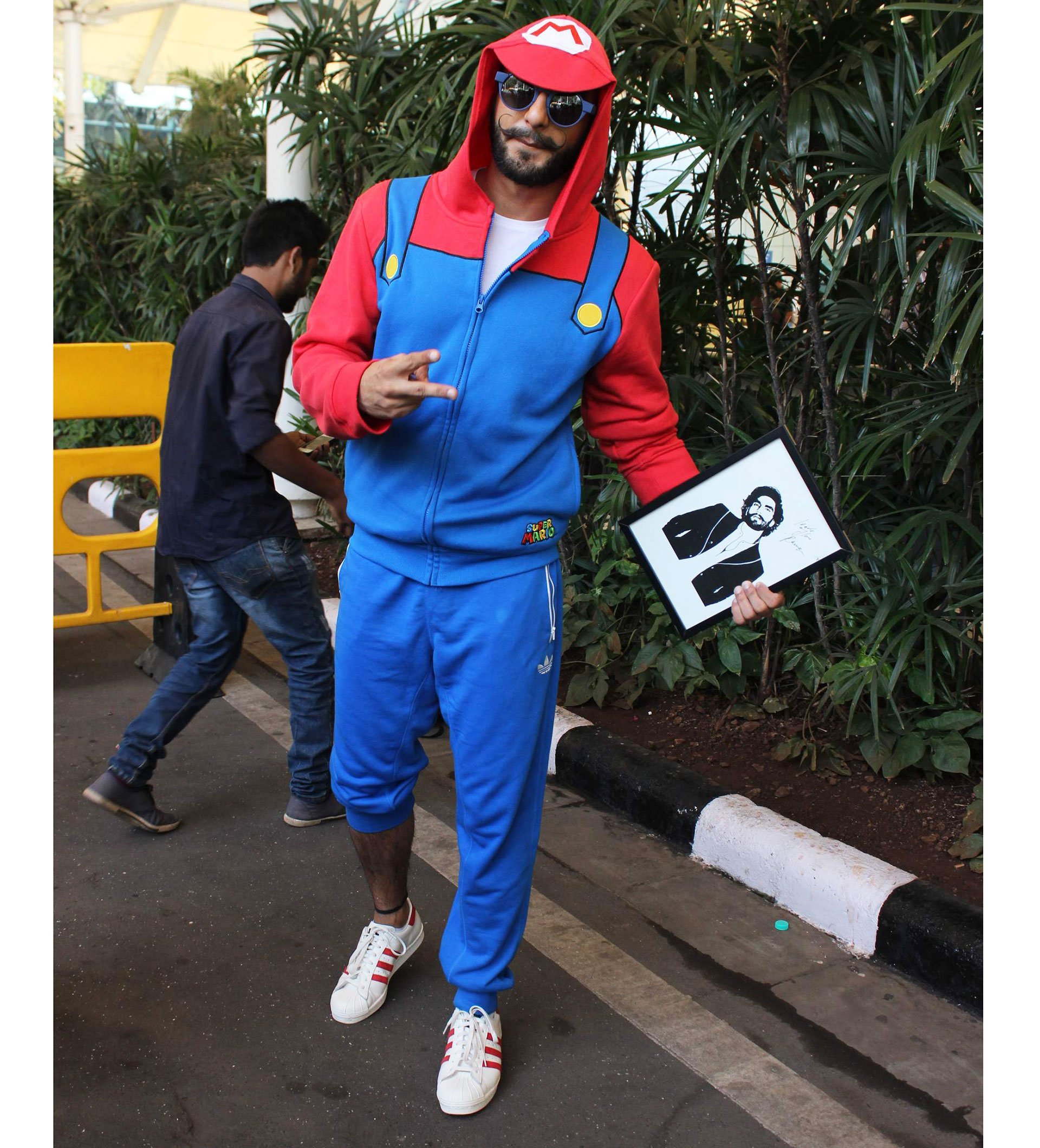 Super Mario!!!!
With this attire that he wore at the Chalk N Duster event, he gave a nostalgic feeling to the game lovers.
The star was seen in a Super Mario tracksuit with blue shades. He is the only one who can dress up like this and get away with the same.
Who said only women wear Ghagra? Well Ranveer Singh proved that it's not!
Look at what the man with so much appeal wore at a promotional event. Ranveer surely teaches us that, fashion is just what you like to wear.
……………
Well it is a difficult task to try and describe Ranveer Singh and his outfits. What is it that he wore at the Umang Police Show?
Khilji Robe? A gown? What is it???? Well, never mind.
Well that's all for the birthday boy. Keeping all the jokes aside, there is no doubt that Ranveer is a talented and a promising actor in Bollywood. Happy Birthday to the star himself from everyone of us here at DopeWope.
Comments