The craziest of concepts, newest of production models and pretty much everything exhilarating that runs on fuel is seen here every year. This year too, had us breathing heavy. Here's a few of our favorites!
Toyota Supra GT-R 2018
This car that was made famous by the Fast & Furious franchise made a comeback after 16 years. The street-legal version is said to have a 330 BHP six-cylinder engine. We have to say, we're impressed!
BMW Concept M8 Gran Coupe
With the looks of the car that will come into production in 2019, a happy bird told us the road version will be powered by a twin-turbo V-8 that makes at least 600 hp and 553 lb-ft of torque and is similar to the M5's. this concept has the charm that BMW sprinkles generously over all of their nicer cars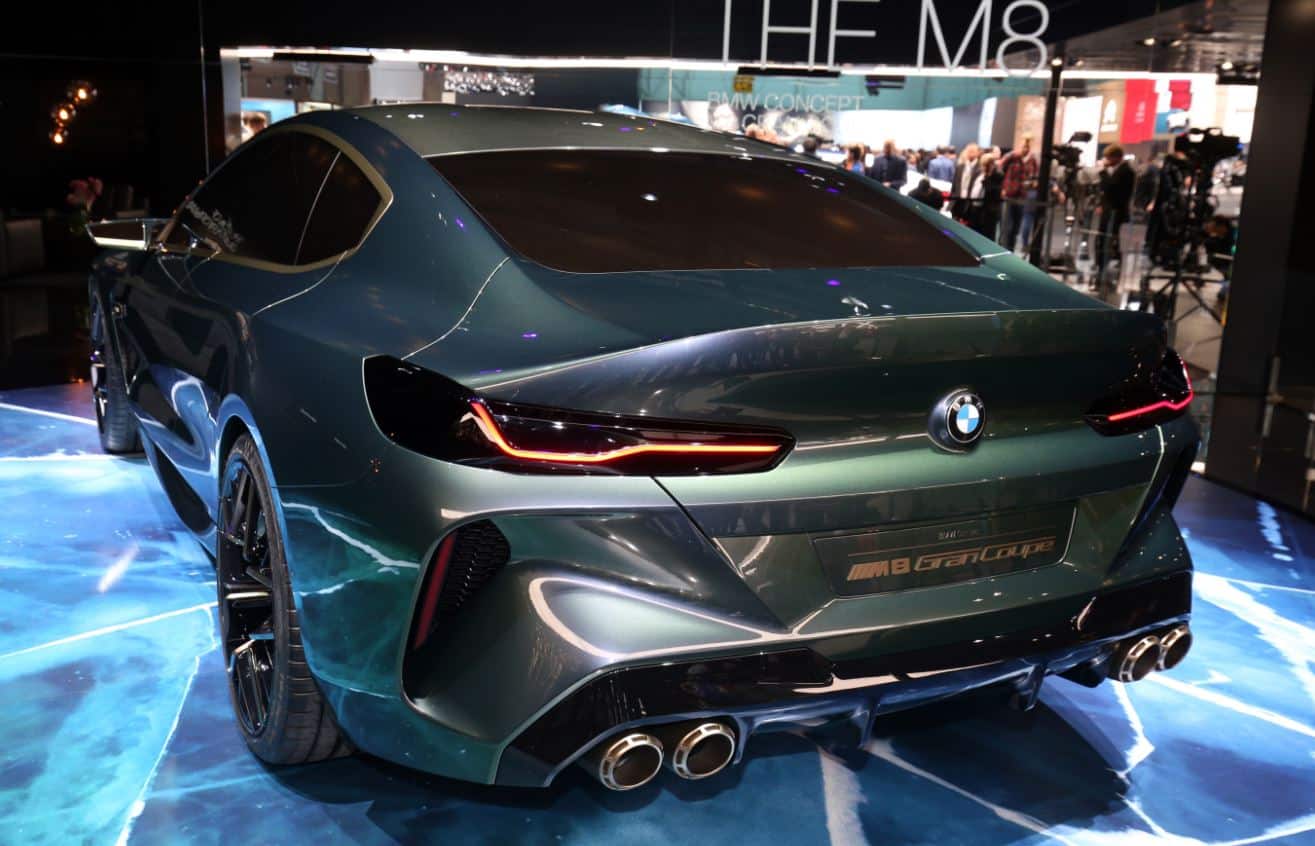 Range Rover SV Coupe
Giving this one a touch of range Rover's history, the SV Coupe is offered in a two-door format. The engine choices range from the 340-horsepower supercharged V6 base engine to the 557-horsepower supercharged V8 as Range Rover offers its customers this choice of personalization. There's also a turbodiesel engine.
Volkswagen ID Vizzion
BMW has announced plans to bring this all-electric ID Vizzion Concept "by 2022 at the latest". Sounds tasty!  the production car is claimed to go over 400 miles on a single charge. With a battery pack that is 111kWh. The front wheels will be powered by a 75kW. and the rear gets a 150kW motor. These specs give this AWD car 300 horsepower.
Volvo V60
The Volvo V60 is pretty much a love-child of Volvo's SUVs and a family wagon. This four-door estate looks yummy and performs tastefully two. The V60 comes with two hybrid powertrain options. An all new T6 Twin engine AWD petrol hybrid that produces a combined power of over 330 bhp and the T8 twin-engine petrol hybrid, which is also all-wheel-drive and delivers approximately 385 bhp.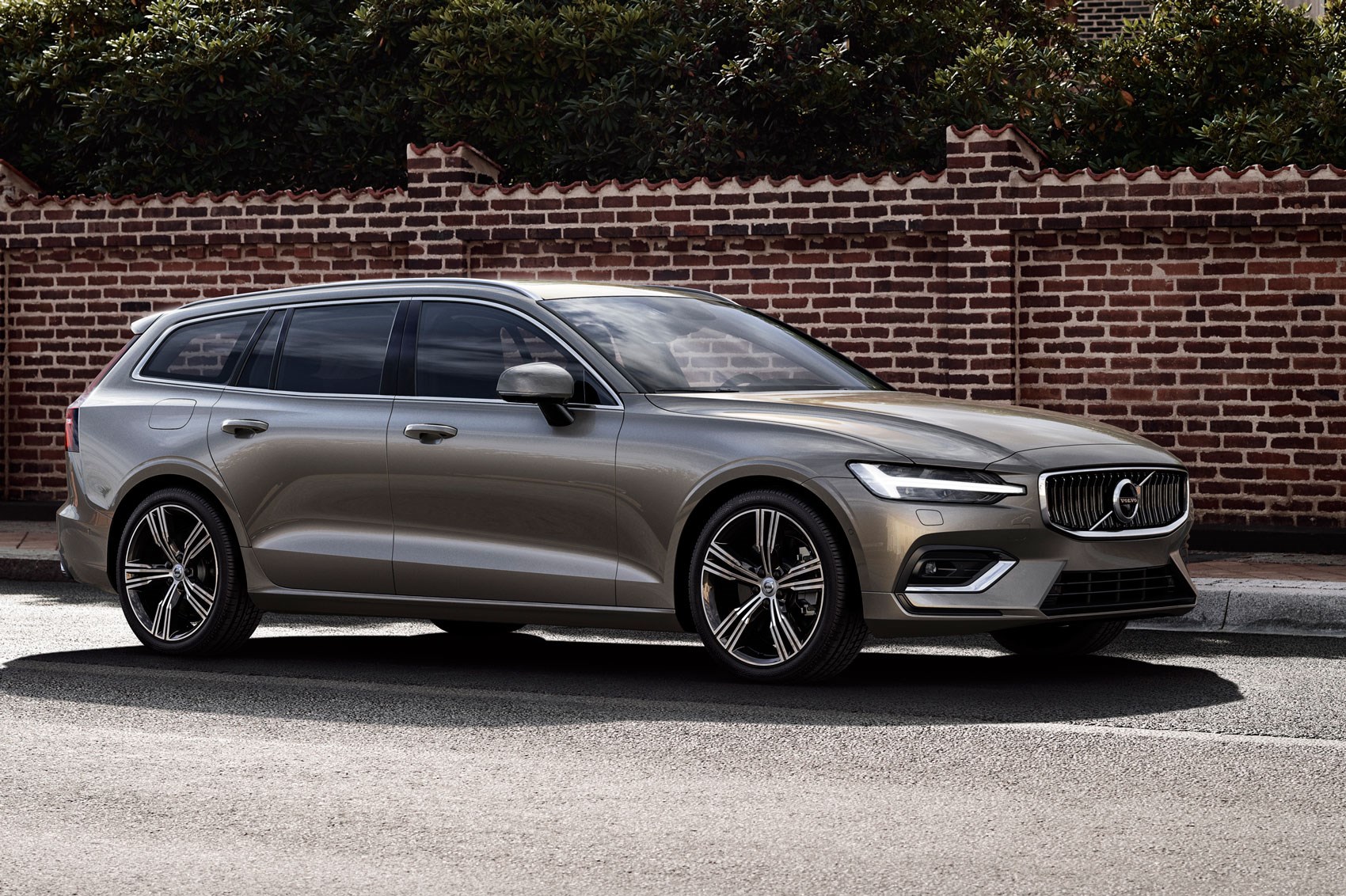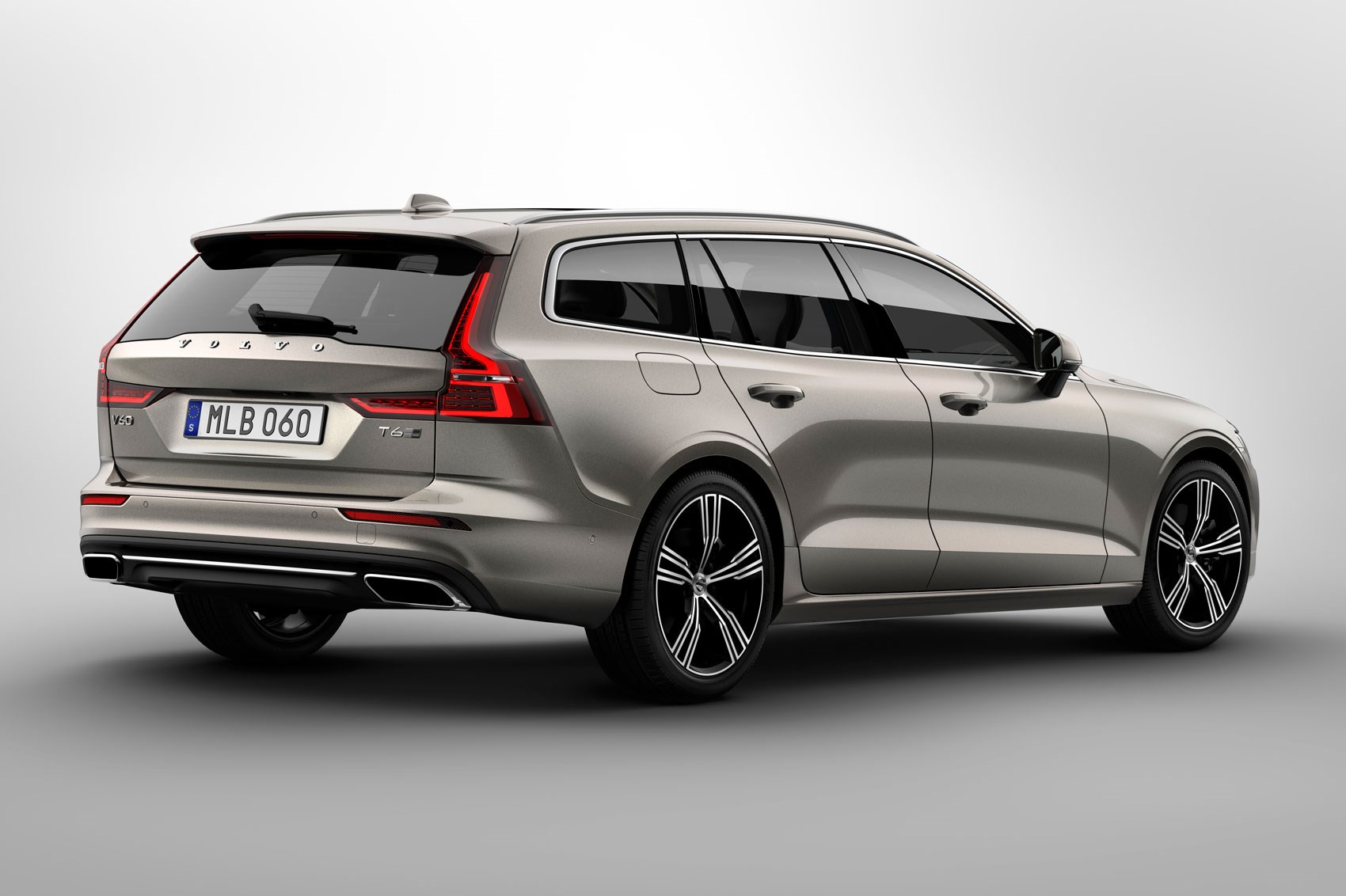 Jaguar IPace XJ
The IPace XJ is Jaguar's first all-electric performance SUV the can travel 480 kms on a single full-charge. It is powered by a 90kWh battery. The 0-100 on this one is 4.5 seconds.
Porsche Mission-E Cross Turismo
The Porsche Mission-E Cross Turismo is an electric car that has a new life in terms of design. That flat bonnet strikes resemblance with the 911 and the rear wings are beautifully distinctive. With the electric motor churning out 440kW, the car accelerates from 0 to 100 in under 3.5 seconds. Porsche also promises long-distance trips to be comfortable and non-worrying with the 500kms range offered by the Mission-E.
Porsche Panamera Sports Turismo
This estate version of the Porsche Panamera consists of a higher ceiling and larger boot openings and doors. The powerhouse is a 542bhp V8 engine that does 0 to 100 in just 5.2 second. You can now race with the kids in the back. Yay!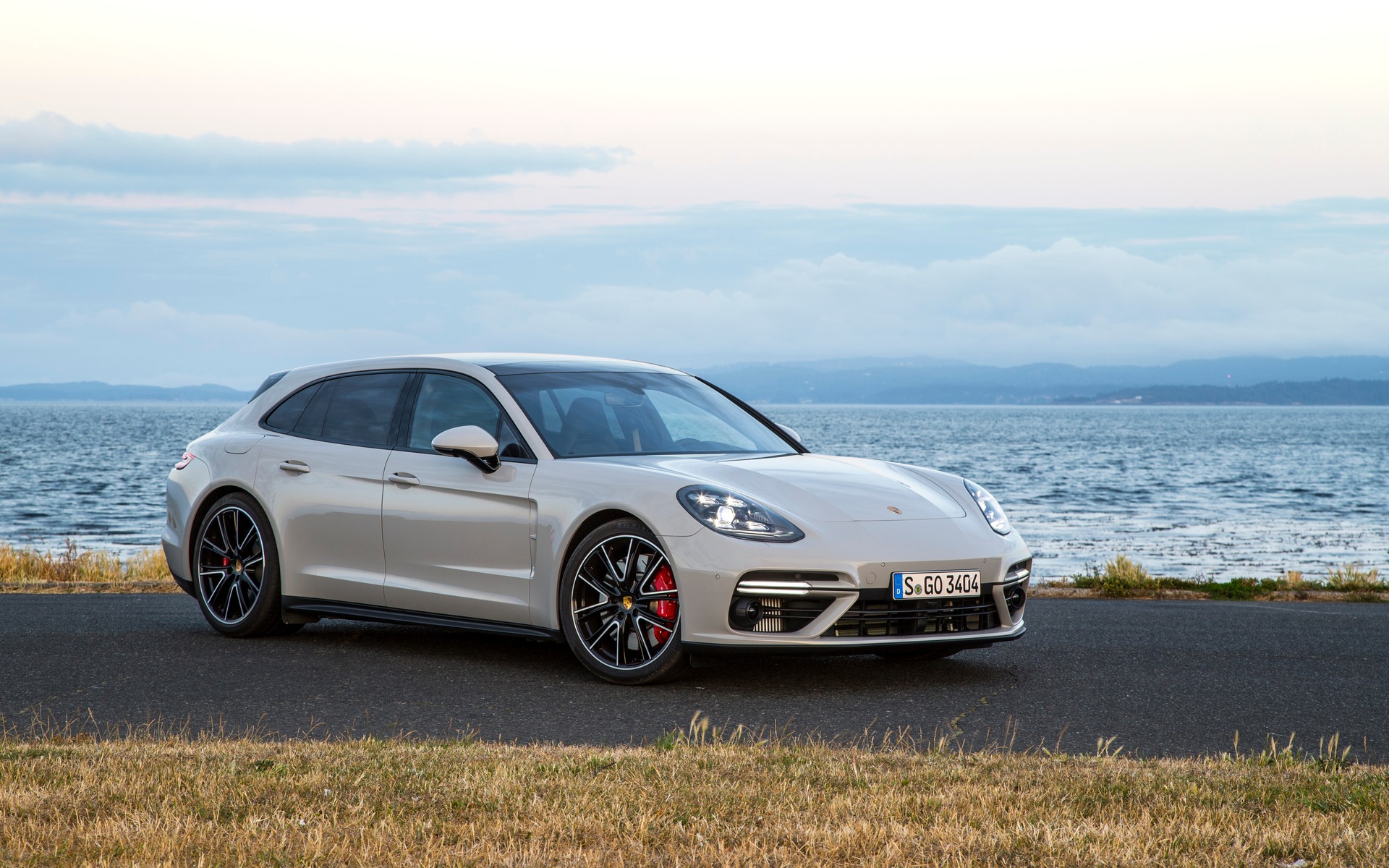 Lamborghini Huracan Performante
This face and performance lifted Huracan is powered by a V10 MPI+DSI engine that produces 640HP of power 600NM of torque. The 0 to 100 time is 2.9 seconds and reaches a top speed of 201mph (325 km/h).
McLaren Senna GTR
The Senna GTR is a track-only version of the McLaren Senna. Which was named in honor of three-time F1 winner Ayrton Senna. The Senna siblings share the same engine, a twin-turbocharged V8. The track-only modifications give the car of 25PS, taking the power output to 825HP. Although the Senna GTR will only have 75 hand-assembled models ripping tarmac.
McLaren 720S
Taking inspiration from a great white shark, the 720S is given a design that is beautiful and cuts the air with no problem at all. It shares the engine with the above mentioned car i.e. a 4.0 liter, twin-turbo V8 which produces 770NM of torque and 720PS of power. This gives the car a top speed 212mph (341km/h)
Aston Martin Valkyrie
Code-name nebula. The makers claim that this will be the fastest street-legal car. They plan to give it a 6.5 liter naturally-aspirated V12 which will produce 1,130hp in the road version and the track version, the Valkyrie AMR, will share its engine with the road version, but with track-only modifications.
Aston Martin Lagonda Vision Concept.
Aston Martin is bringing back the Lagonda with this concept. This is an all-electric car with level-4 autonomy. That means, this car will be able to completely drive itself, but will have pedals and a steering wheel for the passengers to take over. News is, the Lagonda will do 400 miles on a single charge. Now, lets wait and watch how it turns out when it hits the streets.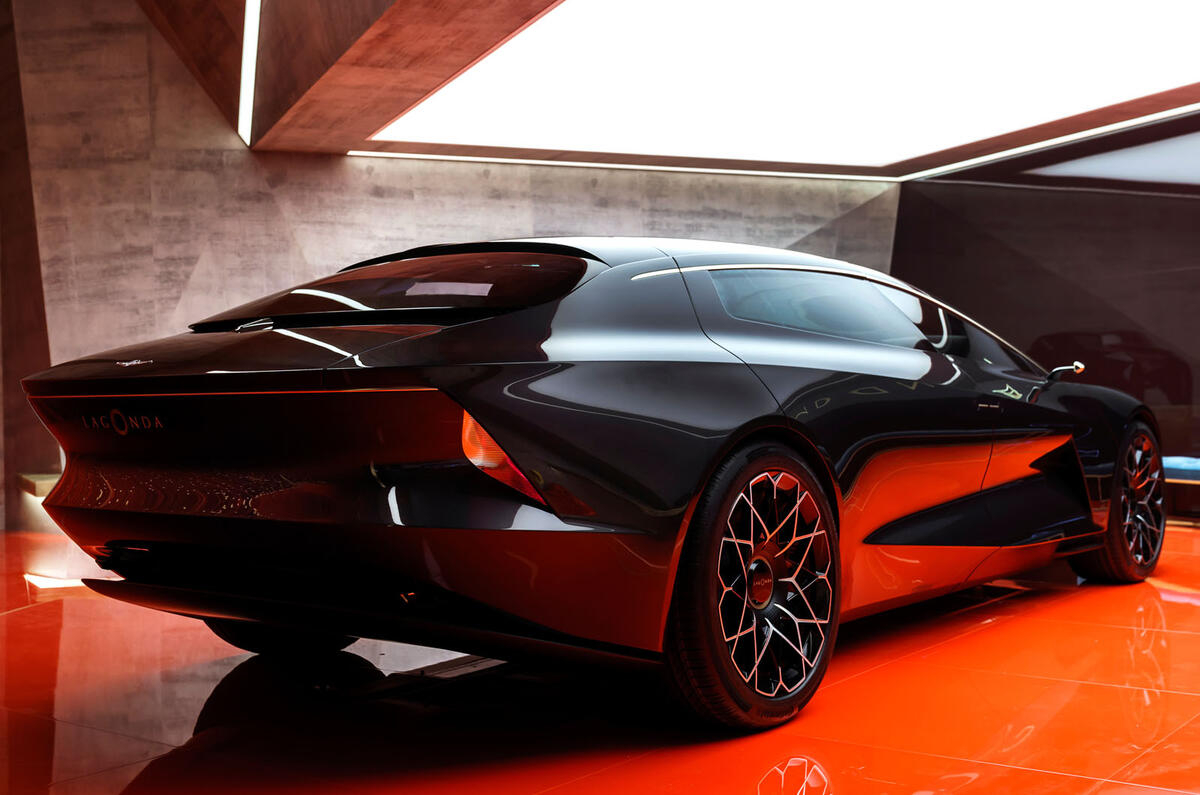 Mercedes-Benz Brabus Adventure
Based on the original G500 4X4, the Brabus Adventure is like a large barbeque pizza covered in tin foil. Luxurious, expensive and satisfying. It runs on a V8 which will push the car from 0 to 100 in just 6.7 seconds. Pretty sure you can climb planets with an SUV this powerful.
Mercedes-Benz AMG GT Concept.
Mercedes-Benz unveiled the AMG GT after a long wait. This four door coupe is aimed towards performance with practicality. Completely designed and developed by AMG, this car runs a 4.0 liter V8 bi-turbo that is offered with two different tunings. The first one will give you 639 bhp and 900 Nm of peak torque and do the 0-100 kmph in slightly over 3.0 seconds that will have the top speed of 315 kmph. The second variant of the 4.0-litre V8 bi-turbo will make 585 bhp and 800 Nm of peak torque. Which will do the 0-100 kmph in 3.4 seconds and touch 310 kmph as top speed.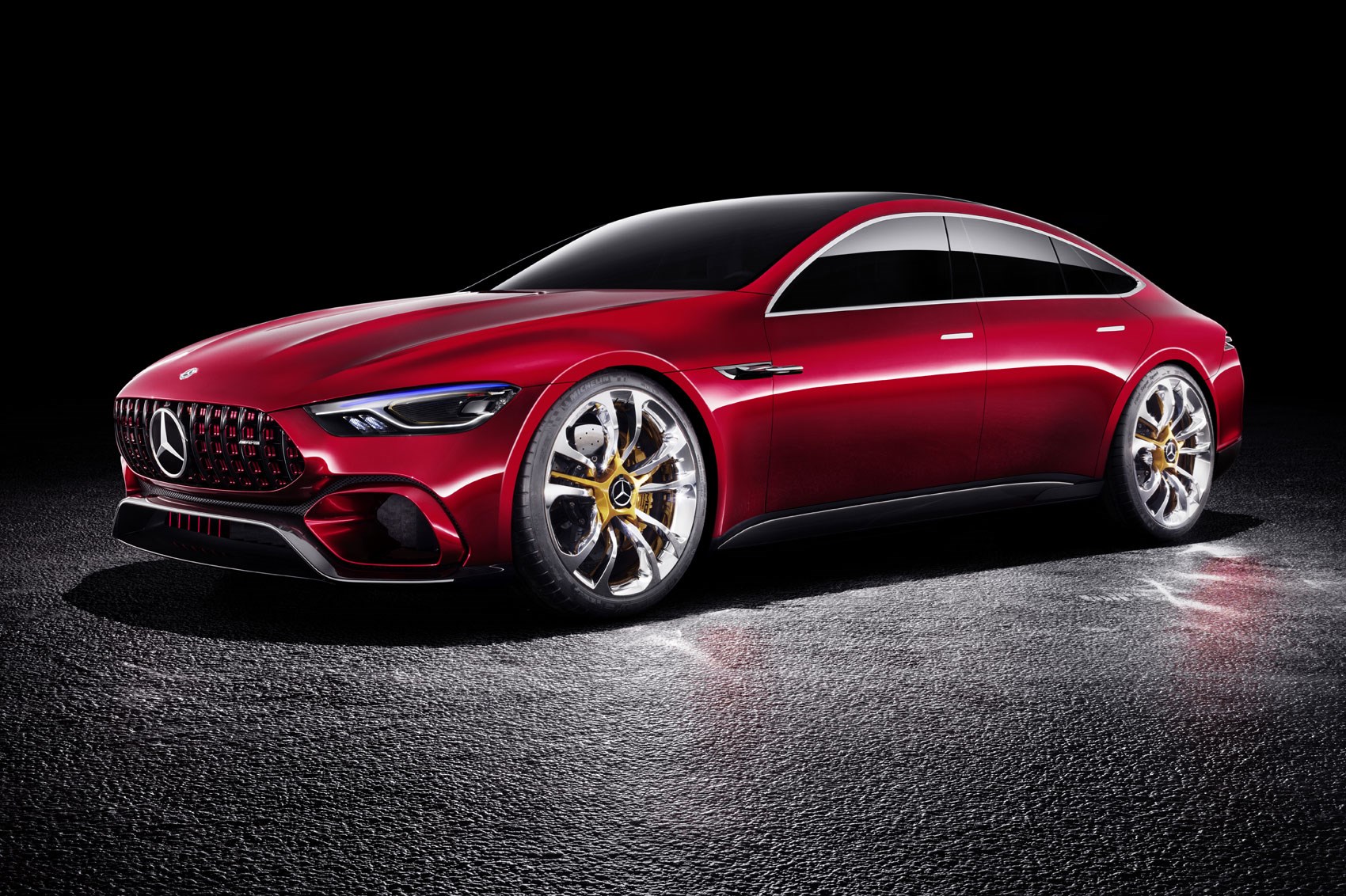 Alpine A110
Alpine revealed three versions of the A110 at Geneva this year. The Pure, the Legende and the track-only GT4. The street versions share the same engine i.e. a 1.8 liter turbo paired to a 7-speed DCT. The track going GT4 gets the same engine but with track upgrades and a sequential gearbox.
Startech Range Rover Velar.
Startech unveiled the custom series for the Range Rover Velar at the Geneva motor show this year. This includes massive 22X10 inch wheels and PUR-R-RIM-injection molded plastic or carbon parts that include 16 bodywork pieces giving the car an extra 60mm of overall width and a beefy look.
Italdesign Zerouno Duerta.
Italdesign revealed the Zerouno Duerta at the Geneva motor show after its 50th birthday last month. The car has uncanny resemblance to the Lamborghini Veneno, which is no shock since the lead designer was formerly in Lamborghini. The Zerouno Duerta is limited to only 5 models and will run a 610-horsepower 5.2-liter V-10 that will punch out 60mph in 3.2 seconds and run 205 mph tops. This car is just as expensive as it is fast with a price tag of $2.4 billion.
Ferrari 488 Pista.
The 488 Pista made its debut at the Geneva motor Show after having quite a bit of hype on social media. Like all the specials in the past, this one will also see limited production. The 488 Pista will run a mid-mounted 3.9-liter, twin-turbo, flat plane V8 that will make 711 bhp of power at peak and 770Nm of torque at peak. These ridiculous figures give the car a 0-100 time of only 2.8 seconds. Talk about fast!
Alfa Romeo Stelvio Quadrifoglio
This limited edition Nurbrgring edition will have only 108 cars on the road. this is an SUV, and a damn fast one at that. With a 2.9 liter
, bi-turbo V6 under the hood, this car makes 502bhp of peak power and 600Nm of peak torque. The SUV accelerates from 0-100 in 3.8 seconds and reaches a top speed of 283kmph.
Tech Arts GT Street R
Based on the Porsche 911 Turbo S Cabriolet, this Techart GT made a lot of heads turn. Completely made out of carbon fibre, Techart will adjust everything according to your needs on this car. The engine is the same 4.0-litre, six-cylinder from the original. But is boosted to make 720hp of peak power and 950Nm of peak torque.
Pagani Huayra Roadster
Pagani rolled out its convertible version of the Huayra. Named the 'Roadster', this car gets two options with the roof. A carbon top and a fabric top. This one getsb a 6.0-litre Mercedes-Benz AMG V12 that rolls 764 ponies at the peak alongside 738Nm of peak torque. The car has a 0-100 time of 3 seconds approximately and reaches 210 mph, tops.
David Brown Speedback GT
David Brown Automotive took the curtains off the Speedback GT at the Geneva Motor Show. The car that reminds of the classic James Bond Aston-Martin will make James drool today as well. This grand tourer 5.0-litre supercharged V8 with a six-speed automatic churning out 601hp and 565 lb-ft. of torque. Sprints from 0-60 mph in 4.2 seconds and has an electronically limited speed of 155 mph.
here's our favorites from the Geneva Motor Show 2018. Like this? Stay tuned for more! Do leave a like on Dopewope's Facebook page and follow for more content!
Comments