Julen Lopetegui began his official season at Real Madrid in a bitter fashion.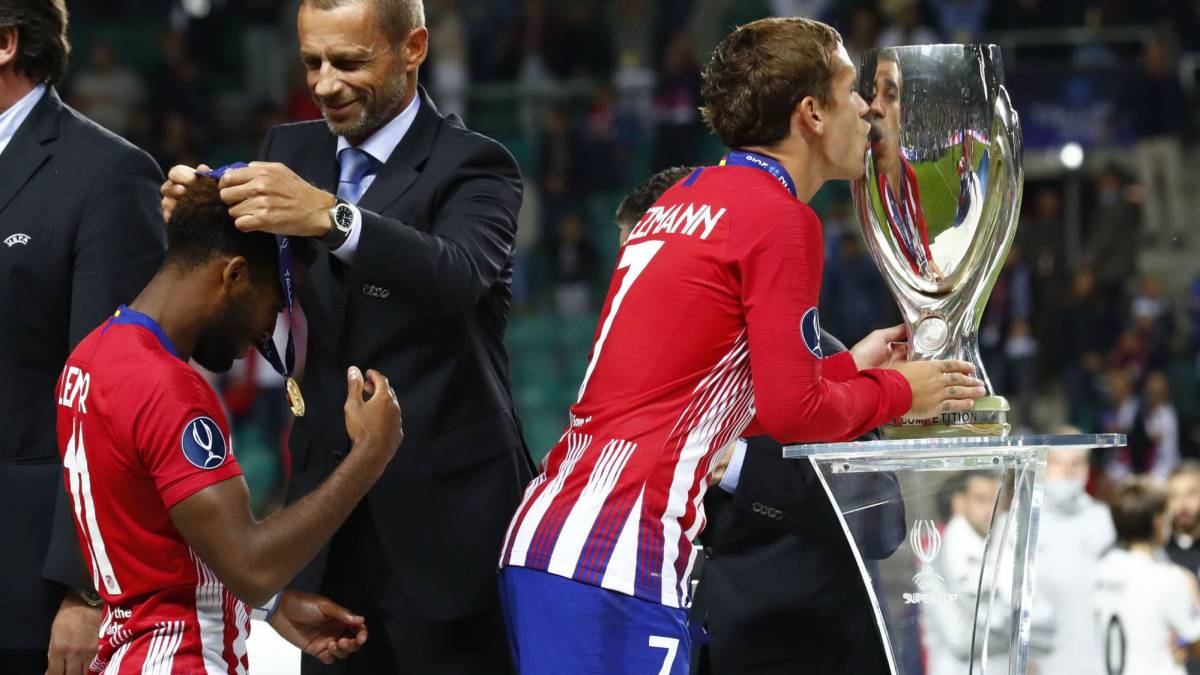 Los Blancos were defeated by their city rivals in the UEFA Super Cup. Atletico Madrid scored 4 goals in reply to Real Madrid's 2.
Diego Simeone's men had taken the lead in the first minute itself following Diego Costa's goal. The Galacticos then replied via Benzema's header in the 27th minute. Captain Sergio Ramos' 63rd-minute penalty goal gifted Real Madrid with a lead but their happiness was short-lived as Costa's second pulled his team level before the 90 minutes. Saul Niguez and Koke then fired Rojiblancos to victory in the extra-time.
As for Real Madrid, Cristiano Ronaldo's absence was evident. Marcelo's overlapping and successful crosses inside the box were left unattended as there is no more the poacher waiting inside the opponent's box to convert it. While Bale failed to live up to his expectation, Benzema's brilliance was seen throughout the game. However, the Welshman did provide Benz with a brilliant assist to earn Real their first goal.
Madrid's shot-stopper, Keylor Navas' mistake proved fatal for the Blancos. Diego Costa scored the first goal from a narrow-angle, which shouldn't have been a goal if there was no lapse from Keylor's end. The Champions League winners also looked casual in terms of defence. Especially during the extra time.
For the Europa Winners, everything went as per the plan. Though all eyes were on their new expensive signing – Thoma Lemar, Diego Costa stole the show. The Spaniard scored a brace.
Real Madrid look out of touch as they are coping-up with a new era under Julen Lopetegui following their pillars – Zizou and Cristiano Ronaldo's exit. On the other hand, Atletico Madrid, who are used to losing against Real Madrid in finals on many occasions, look confident.
Stay tuned to DopeWope for timely sports updates.
Comments