By the title of the article, it should be obvious that the Indian badminton duo was pulling a prank. Yes, absolutely they were!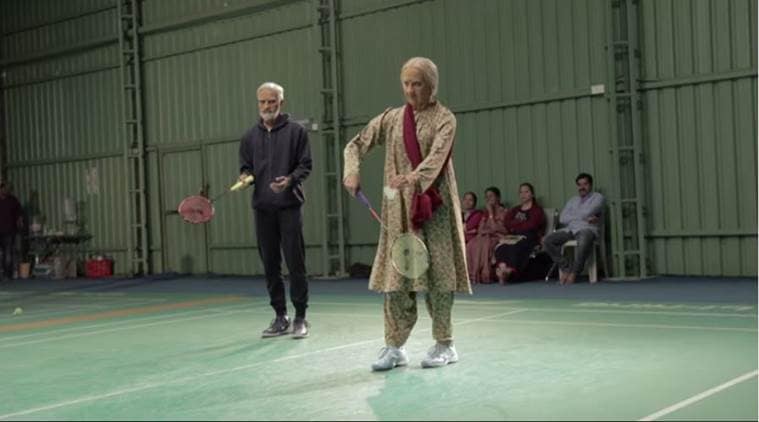 Shuttlers Ashwini Ponnappa and Kidambi Srikanth pulled a prank on kids and their coach at the Garuda Badminton Academy, Hyderabad. The pair, with the help of make-up, transformed themselves into oldies, who once played badminton and now desire to play it for old times' sake.
They approached the coach with the same request, who granted permission for them to play. The coach instructed his kids to play easy. As the game advanced, the 'senior' mixed-doubles couldn't match their lil opponents as they struggled with cramps and restricted movements.
A few minutes later the coach stepped in to ask them to stop. In reply, Srikant requested him to allow them five more minutes. That's when it all changed. Much to everybody's surprise, the service from the other end was smashed in return by Granny (Ashwini). Thereafter, every service was returned with a smash by both, Srikanth and Ashwini.
The indoor court was filled with parents', students' and coach's applause. It was followed by both of them taking their masks off. It was a jaw-dropping moment for everybody.
This wasn't the first time the sports personalities pulled such pranks on people. World famous footballer, Cristiano Ronaldo had done the same a couple of years ago. Former Spain and Barcelona star Puyol too did something similar while he was at India.
Comments