If you don't like the notches we've been seeing on phones of late, Lenovo's new flagship phone might grab your interest.
The notch's day could be ending, as Lenovo has been teasing a notch-free and bezel-free phone in the Z5. We haven't seen the Z5 in the flesh yet, but that's all going to change next week.
Lenovo has taken to Weibo to announce a June 5 reveal event for the Z5. The event will take place in Beijing at 2PM local time, and it will give us our first look at a flagship that supposedly has a 95% screen-to-body ratio. Thus far, the only thing we've seen are concept sketches and teasers that don't show off the entire front of the device.
Lenovo's solution to the front-facing hardware problem remains unclear. Many all-screen phones are launching with notches – cut outs at the top of the display –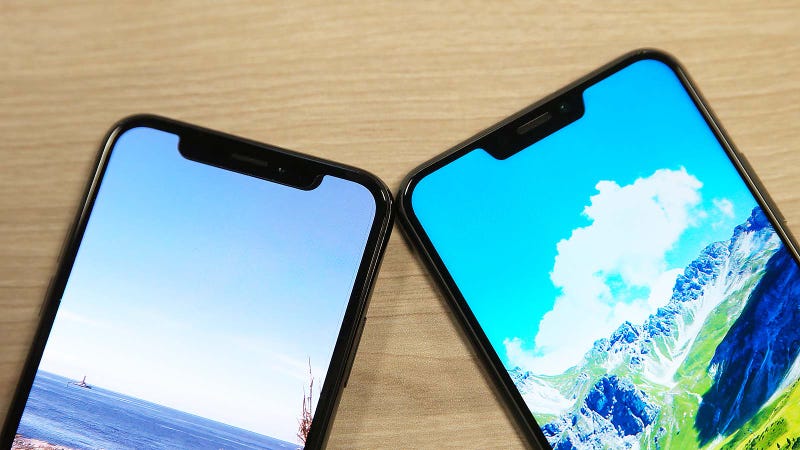 to accommodate the phone's hardware. Thus far, that seems to be the best compromise between having a full-screen display while keeping front-facing cameras and sensors, but it appears that Lenovo is taking a new approach.
Lenovo have also announced that this phone boasts 4TB of onboard storage and a 45 day battery life.
Lenovo isn't alone in trying to solve this, though, as other manufacturers have been presenting their own ideas for a true all-screen device. The Vivo Apex is one of those competitors, which features a slide out front-facing camera that allows for an edge-to-edge display. We'll see that one get an official reveal on June 12 in Shanghai.
Lenovo's angle, on the hand, will be revealed soon enough.
However, since Lenovo isn't exactly known for being a frontrunner in smartphone screen tech, it would be surprising for them to come up with the solution to the notch problem before everyone else. So don't be surprised if these specs stretch the truth for marketing and the delivered specs aren't exactly as announced.
Comments