Is it me or are is the television broadcast of the Oscars too long? In case you couldn't be bothered to sit through all four hours of it, I have a summary for you because I value your time. I know, I'm the best. You're welcome.
Kicked off by an opening monologue from Jimmy Kimmel, the 90th Academy Awards had some snubs, some surprise wins and some great moments. In a year dominated by controversy and scandal, Kimmel's monologue was some good clean fun to set the stage.
The Big Winners
Considering the emphasis on inclusivity this year, it's no surprise that The Shape of Water, a film about a mute woman, a gay man and a black woman working together to save a fish-man, took the award for Best Picture. Director Guillermo del Toro also took the win for Best Director.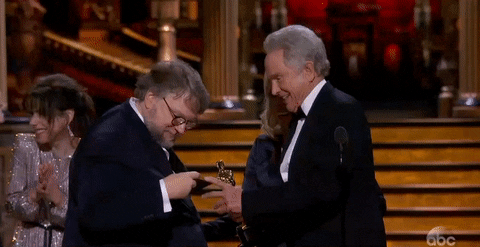 Dunkirk had the most wins in the technical categories, taking home the awards for Editing, Sound Mixing and Sound Editing. The Academy seems to be slowly warming to Christopher Nolan's work, there's a chance his next film might taking home the big prize at the Oscars.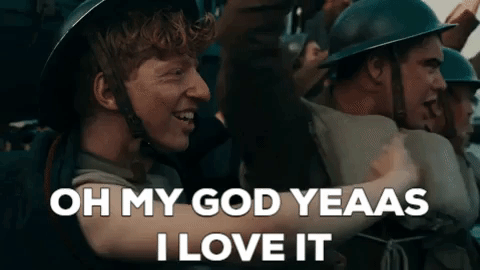 At 89 years old, James Ivory took the award for Best Adapted Screenplay for Call Me by Your Name, becoming the Oldest winner in Oscar history.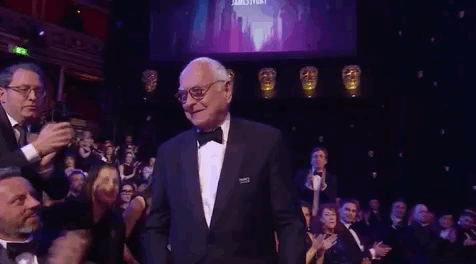 Jordan Peele was the first black director to be nominated for Best Original Screenplay, Best Picture, and Best Director in one year. He took away the Oscar for Best original screenplay.
Warren Beatty and Faye Dunaway finally got to make up for the slip up at last year's Oscar ceremony where they mixed up the announcement of the winner for Best Picture.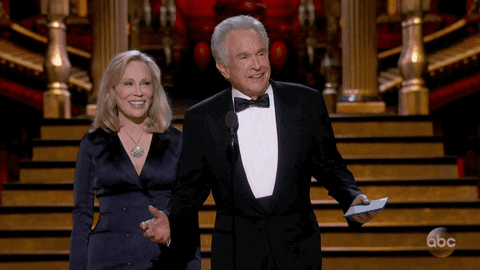 The Highlights
Winners racing against time to fit all their thank you's into their acceptance speeches have become a mainstay of the Oscars. Jimmy Kimmel offered a little extra incentive to those that went out of their way to keep things on schedule. This incentive was a jet ski to the winner with the shortest speech. The winner of the prize was Phantom Thread costume designer, Mark Bridges.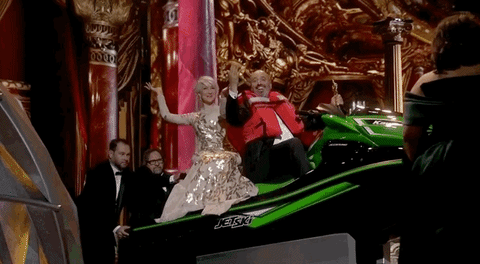 In addition, instead of an orchestra playing them off, Kimmel had another way to get winners off the stage. On cue Lakeith Stanfield ran on stage yelling "GET OUT!" This was in reference to his performance in Jordan Peele's film Get Out.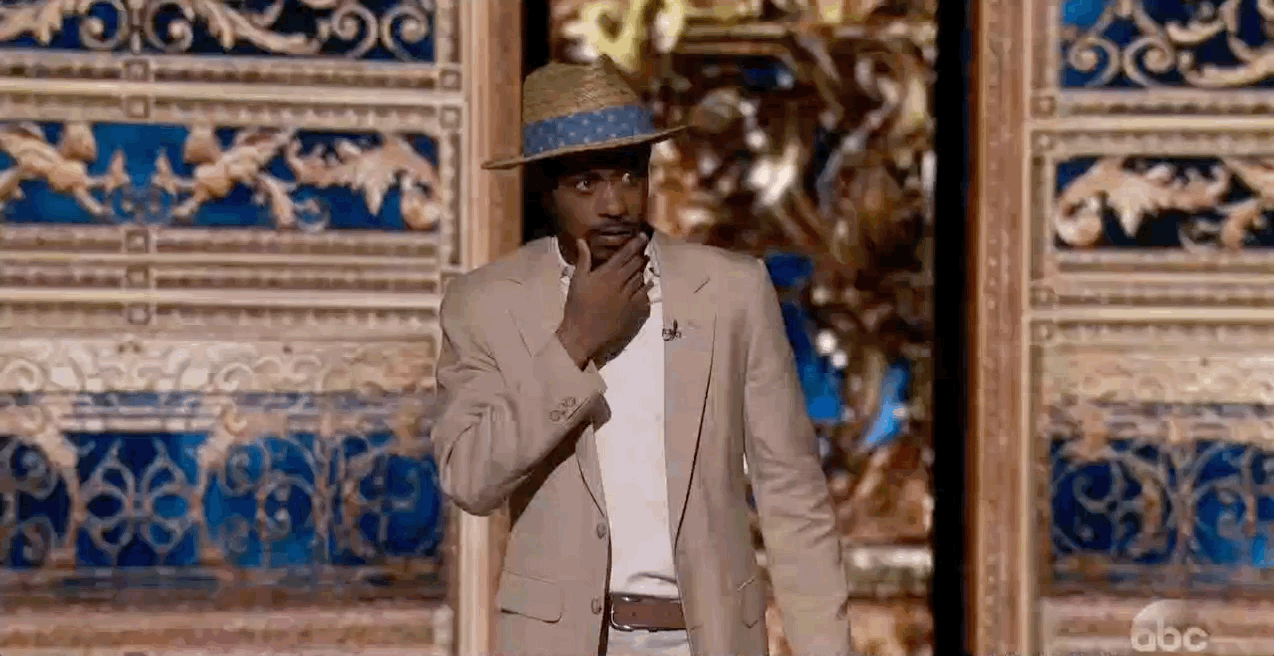 Kimmel also referenced his long-running staged feud with Matt Damon, apologizing on behalf of the Academy for including him in montage footage.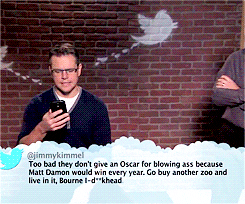 Maya Rudolph and Tiffany Haddish stole the show when they came on stage holding their heels. Everything they said was hilarious and a great commentary on the Oscars being too white. Their banter basically kick started a campaign all over social media for them to host the Oscars next year.
Allison Janney's "I did it all by myself" speech blew up the internet and while her short speech did not win her a jet ski, it was an instant meme.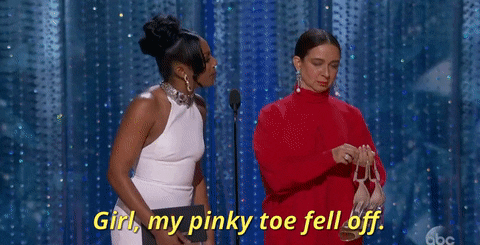 While the song didn't bag the win for Best Original Song, Common and Andra Day's performance of "Stand Up for Something" moved the audience to manly and womanly tears with Common's messages spoken with conviction and Day's powerful vocals.
Jimmy Kimmel decided to thank moviegoers by gathering stars such as Gal Gadot and Mark Hamil from the ceremony to hand out snacks at movie theaters. Wonder Woman, Luke Skywalker, and Mary Poppins handed out snacks? This would be thanks enough for me. Also, Ansel Elgort and Armie Hammer had hot dog cannons. It's a good thing they called them cannons. If they brought guns to a theater, hot dog or otherwise, this wholesome, friendly Oscars ceremony would have needed a trigger warning.
During her acceptance speech for Best Actress, Frances McDormand asked all the female nominees attending the ceremony to stand up and receive applause. She demanded that studio executives set real meetings with them to develop their projects. In a turbulent time, she made a powerful statement about gender equality and inclusion.
The Snubs
Movies about teenage girls are not exactly Oscarbait and sure enough Greta Gerwig's film, Lady Bird was passed over for Best Picture. Emma Stone gave a big shout out to Greta Gerwig, the first female nominated for Best Director in 8 years. She was also snubbed for the award.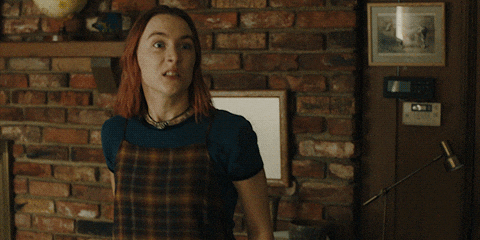 Baby Driver should have received more than just a technical nomination. Edgar Wright did so much with his writing and behind the camera to tell a great story. For effective direction, this movie was on definitely on par with the best of the year.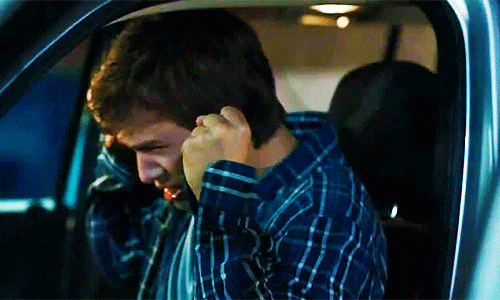 Mother! was weird movie. Darren Arrenofsky makes strange movies that aren't always the easiest to watch. It was not the most critically acclaimed movie of 2017, but it definitely wasn't the least. Divisive and controversial as it was, it was well-made and thought-provoking and deserved to be nominated for something.

Other Assorted Not-So-Great Things
Adam West, the actor who played Batman in the 60s television series died of leukemia last year. He was not mentioned in the Memoriam segment.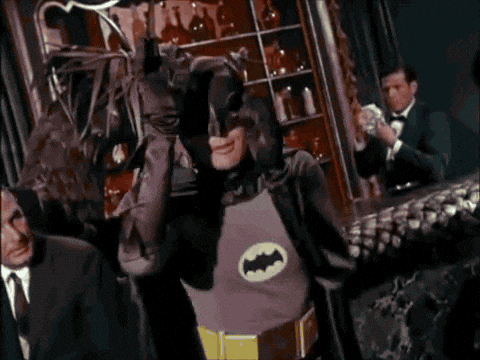 Kobe Bryant's win for Best Animated Short Film raised eyebrows All over social media and rightly so. Considering the night was themed after the Times Up movement, dedicated to stopping sexual harassment in the entertainment industry, and that Kobe Bryant has been accused of sexual assault, this win was a sickly ironic twist. This shows how much Hollywood really cares about purging toxic men from the industry.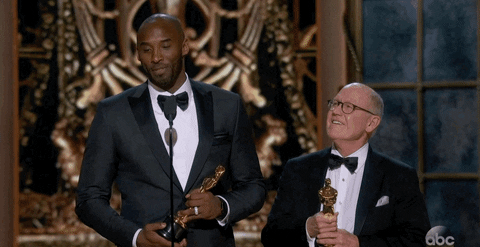 Comments