You may remember Lara Croft: Tomb Raider from 2001 that starred Angelina Jolie as Lara Croft. There were a whole bunch of other actors, notably Daniel Craig who went on to become the next Bond but let's focus on the woman here, shall we?
In a sudden spate of female protagonist movies, Warner Bros have added Tomb Raider with Alicia Vikander playing Lara Croft.
You can watch the trailer here: 
Since the movie releases on 16-March, here's everything you should know about the heroine Lara Croft.
First appearance in 1996
Lara Croft is a fictional character, the main protagonist of a video game Tomb Raider that first came in 1996.
Beating female stereotypes
Lara Croft was designed to counter female stereotypes. She is depicted as an athletic woman who carries pistols, is a mercenary, big-game hunter and master thief.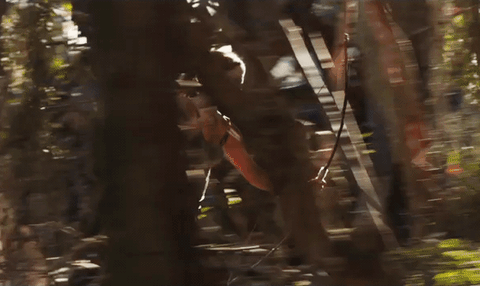 Overly hyped Sex symbol
The character of Lara Croft was the first in the video game industry to achieve such widespread attention with dedicated fans. She is often referred to as a sex symbol. Hope that motion changes a bit with this movie.
Gruelling fitness sessions
Academy Award winning star Alicia Vikander started to train for her role as Lara Croft 3-4 months before shooting. She did boxing, mixed martial arts, rock climbing, archery, swimming, cycling, the whole works.
She's not a superhero
She's just a young woman, around 21 with no real focus or purpose. She's a bike courier who is simply trying to survive and taking college courses which she doesn't attend.
So much more than a millionaire mogul
Even though her father's been gone for 7 years, she cannot believe he's truly gone. Instead of running his global empire, she takes off when she finds his tape to his last known destination.
Here's Alicia Vikander on how she became Lara Croft: https://www.youtube.com/watch?v=oWXq7mKcx5s
Header image source: https://hypebeast.com/2018/1/tomb-raider-alicia-vikander-lara-croft-trailer-2
Are you looking forward to watching Alicia as the next Lara Croft? What are your expectations from this movie? Let us know in the comments and don't forget to give us a thumbs up on Facebook to receive more such interesting dope from the world of gaming!
Comments