Probably 2018's biggest flop other than my new year's resolution was Thugs of Hindostan!
Even the star-studded cast couldn't help the movie from being a box office disaster. The highly anticipated movie featured the likes of Bollywood's greats, Aamir Khan, Katrina Kaif, Fatima Sana Sheikh and Amitabh Bachchan.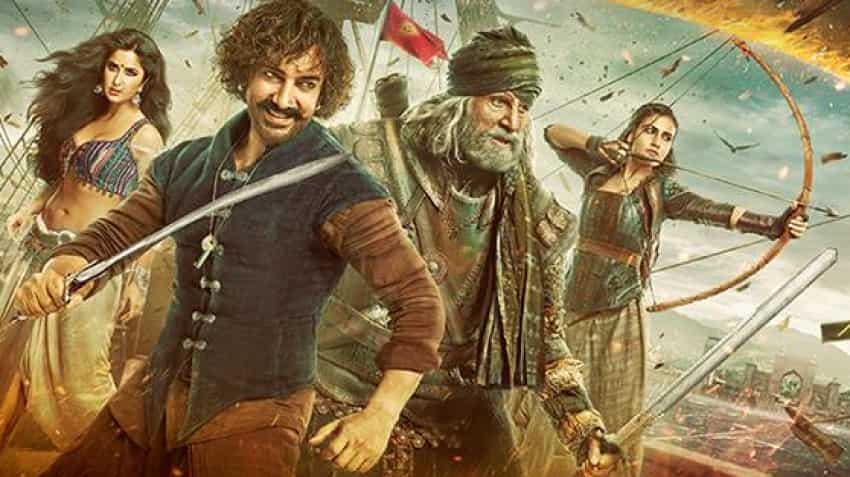 However, a strange fact is that the movie, despite being declared a 'flop', has the record opening day and opening two days collection. Thugs of Hindostan also became India's fourth highest opening weekend grosser of all time. To add, it's Aamir Khan's biggest opening weekend in India and Amitabh Bachchan's first 100-crore club film. So now the question is, if it did so well in terms of collection then why is it declared as a disaster?
The answer is— high budget! Thugs of Hindostan was produced for a  whopping ₹300 crore. While it managed to gross around just ₹257.46 crore (source: Wikipedia). Monetary loss wasn't the only factor that the movie endured but it was negative reception from the fans and the critics too.
The film's lead, Aamir Khan, in an interview, expressed his comments about Thugs of Hindostan. He said, "I know we went wrong somewhere but I take the complete responsibility." He added that the entire crew tried their best to get the best out of their hard work but failed.
In the interview, he also thanked the minority fans who liked the movie. He concluded by saying, "I would like to apologise for not being able to entertain them".
P.S.: The video has been shared by one of Aamir Khan's Twitter fan pages.
Comments