There are movies that entertain and there are movies that inspire. There have been great stories about success, struggles, love, heroism and everything that we can think and not think about. There have been true stories or adaptations about people and situations that have made a mark. We have laughed, we have cried and our chests have swollen with pride as we let the silver screen become our temporary story guide. Movies, are the shortest yet the strongest medium to convey a story, putting out the facts or fiction in all their theatrical glory.
Like every other genre, Golf and the lives of Golfers have inspired many great feature films; showcasing the different aspects of the game, spanning from now to the time of its origin. So, by taking a detour from "freaky Ali" and let's see!! "No other Bollywood golf film"; we bring to you a list of must watch Hollywood golf films.
1.     THE GREATEST GAME EVER PLAYED (2005)
This movie is based on a true story about the first Amateur Golfer to win the U.S.Open. Youngster Francis Ouimet, an immigrant who belongs to the working class defies the limitations of his social and financial status to win against the leading professionals of the time. Set in the 1900s, the movie shows how Francis Ouimet (played by Shea Labeouf) faced all the challenges that life hurled at him in terms of finances, lack of family support and the status of a commoner attempting to make it big in what was termed as the game of the rich and privileged. Director Bill Paxton has very pertinently portrays the golfer's life, his struggles and his eventual victory at the U.S.Open against Ted Ray and Harry Vardon , the British champions.
2.      THE LEGEND OF BAGGER VANCE (2000)
This movie is as much about the Caddy as it is about the Golfer. It establishes the role of a caddy as a "friend, philosopher and guide" whose role extends way beyond lifting the bag. Rannuluph Junuh (played by Matt Damon) was a sought-after golfer till his term in the Army during the World War 1 left him traumatized and out of action. He hasn't been playing golf post his return but is talked into playing an invitational tournament as a local golfer along with the leading names of golf back then, Bobby Jones and Walter Hagen. Then drops out of nowhere, Bagger Vance (played by Will Smith) offering his services as a caddy. Thereafter ensues the tournament and also Junuh struggle with Trauma of the war as he plays. Bagger Vance constant wisdom and advice enables Junuh to overcome his demons and eventually leads to a three-way tie.
Director Robert Redford has masterfully told story creating some great moments, intrigue and mystery.
3.     HAPPY GILMORE (1996)
If you thought that movie about golf were serious, Happy Gilmore is here to prove you wrong. Adam Sandler, we bet you are already laughing, plays the role of Happy Gilmore. A wannabe ice hockey player, Happy accidently discovers his golfing skills (with the aid of his hockey slapshot-style swing) while trying to salvage his Grandma's house. What started as an attempt to hustle the local club golfers, leads to happy qualifying for the Professional Golf Tour. What ensues during the tournament is an absolute riot owing to Happy's ignorance of golfing etiquettes and devil may care attitude. Typical of Adam Sandler, there is hardly a scene in the film when you are not laughing. Kudos to director Dennis Dugan, this is one movie that hasn't escaped the notice of golfers and non-golfers alike.
4.      TIN CUP (1996)
When you mix drama, romance and golf; you get Tin Cup. Roy McAvoy (Kevin Costner) is an ex professional golfer who works as a golf coach in his driving range. Enter, Dr. Molly Griswold (Rene Russo), a fellow golfer David Simms' (Don Jhonson) girlfriend and Tin Cup McAvoy finds himself falling for her. It takes a few insults and goading by David Simms to once again compete professionally not just for the US Open but eventually to win Molly's affections as well. Henceforth, we get to witness the budding love story, some solid golfing and a lot of humour in the interactions between McAvoy and his caddie Romeo (our very own Cheech Marin). Director Ron Shelton has very successfully combined golf, drama and romance to present a film that is bound to become an all-time favourite.
5.       BOBBY JONES, STROKE OF GENIUS, (2004)
Based on a true story, this movie is a tribute to the golfer Bobby Jones (played by Jim Caviezel); the only golfer to win all four of the men's major golf championship in a single season. The film goes on to trace his childhood, his prodigious rise in the professional circuit, his anger issues, his victories up to his early retirement from golf. Director Rowdy Herrington's homage to Bobby Jones in this autobiographical film does full justice to the player and hid game.
6.     TOMMY'S HONOUR, (2016)
This is the story about two very real people, people who technically shaped the future of professional golf; Old Tom Morris and his son Young Tom Morris. Situated at the very seat of golf, Scotland, the movie goes on to depict the tumultuous relationship between the two and also their combined contribution towards the development of professional golf. Two times winner and "the founder" of The Open Championship" Old Tom (Peter Mullan) is soon outperformed by his son Young Tom (Jack Lowden) who goes on to win three Open titles. There also ensues a disagreement between the two owing to the generation gap and the changing trends of society; leading to a tragic aftermath. Adapted from the novel by Kevin Cook, Tommy's Honour; the story of old Tom Morris and young Tom Morris, Golf's founding father and son (a rather lengthy title), director Jason Connery has very artfully portrayed the class distinctions, the high-handedness of the elite and the story of the pioneers of Golf in the world.
7.     SEVEN DAYS IN UTOPIA, (2011)
Directed by Matt Russell, this movie is also adapted from the book "Golf's sacred journey; seven days at the links of Utopia by David Cook. Professional Golfer, Luke Chisholm (played by Lucas Black) suffers a severe breakdown publicly after a loss in a tournament. Adding fuel to the fire, he accidently rams into a fence at Utopia in Texas. The damaged fence as luck would have it was in the property of Johnny Crawford (Robert Duvall) an ex professional golfer himself. Johnny then decides to take Chisholm under his wing and helps him to overcome his fears and dilemma. This benefits Luke's game and he ends up in a play-off with one of the top guys in golf T.K. OH (played by K.J. Choi himself).
8.     CADDYSHACK (1980)
A laughter riot; with its smashing dialogues, Caddyshack is rightly termed as one of the funniest sports movies of all times. It all boils down to a "death defying" Gopher who is being hunted by the greenskeeper Carl Spackler (Bill Murray) with all possible means of assassination, to be the 'saviour' of a high stakes betting match at the upscale Bushwood Country Club. Danny Noonan (Michael O'Keefe) an aspirant for caddy scholarship representing Al Czervik (Rodney Dangerfield) the realtor in a wager team golf match against the conceited judge Smails (Ted Knight) to sink a difficult put at the climax of the game. In steps the dancing Gopher, or rather the ploy to kill him which completely changes the outcome of the match.
So, here's a list that we would recommend, that covers golf in all its various elements. Each movie listed is a masterpiece in its own right, if you don't believe us, take a look for yourself and decide!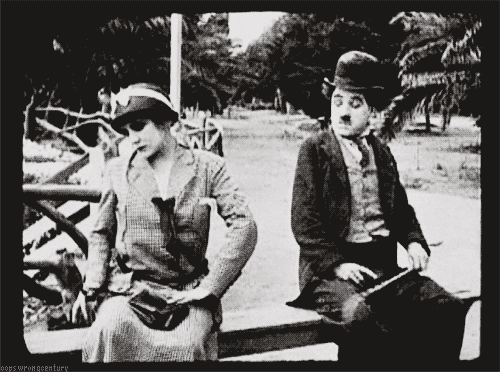 Comments