All work and no play makes Jack a dull boy.
We all are familiar with this quote but the former Youth Affair and Sports Minister is preparing himself to turn it into action.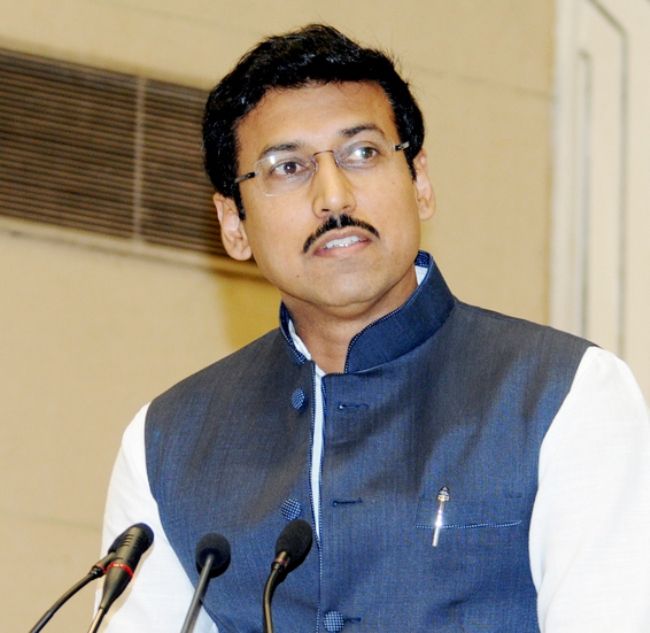 Rajyavardhan Singh Rathore, Minister of Information and Broadcasting, has said a games period will be made mandatory in schools after reducing the syllabus by 50 percent by next year in a bid to promote sports right from the school level.
"We have come to a stage where sports is not a part of education, it is education. The ministry of education is ensuring that the syllabus in schools by 2019 is reduced by 50 percent and there will be a sports period on a regular basis," said the Union Minister.
For us Indians, it is something we all should be delighted about. As a part of the transitional period that our country is going through, we should be proud to see a change in the education system along with finance, political and cultural changes.
It all starts with an idea and maybe this is it. Not soon but down the line, we would see our country's name up in the medal tally or even in the FIFA World Cup.
"This year we will have 20 specialised sports schools and the government of India will pump about Rs 7-10 crore each. The idea is to have a very pointed approach so each school will have only two or three main sports. They will be very focused," Rathore added.
Kudos to Rajyavardhan Singh Rathore to come up with the idea and help children in India look beyond a monotonous syllabus.
We wish you all the success to turn this into a reality soon Colonel.
Comments