The concept of village tourism, as bizarre as it may sound, it is the reality check that you will ever need. When all things superficial is done and over with, this would be the journey that will bring you back (read down) to earth. Why villages in particular? Well, because as someone had rightly put it "the true essence of India lies in its villages!" Those who think of Indian villages as backward, poor and old-fangled, clearly the richness of Indian village life eludes them. Where else if not in the villages are culture and traditions tightly held on to? Where else do you get to see the positive outcome of hard labour and simple living come to life? Where else is nature allowed to thrive in peace, sans disruption? Where else would you find the alacrity for change but never at the cost of their roots? The answer is simple, our villages.
Indian villages are rustic but they are organic, they might not be tech savvy but they are self-reliant. Hard work is their daily workout and simple living is their wish-fulfilling mantra. You'd be surprised to learn how much there is to adapt and incorporate in your life once you get the right exposure. So, we prepared you a list of organizations that take you the remotest places in India where you can take a tip or two and give some of yours while you experience the true essence of Indian culture.
WWOOF – WORLDWIDE OPPORTUNITIES FOR ORGANIC FARMS
This is an international non-profit organization, that came into existence in India in 2007. Once you register yourselves with WWOOF you are eligible to volunteer in any of their listed farms spread across 16 states in the country. It's a simple barter system, where you voluntarily offer your services to these farms in exchange for accommodation, local food and the plethora of knowledge that comes with directly participating in organic farming. Here you not only combine your travel with community service but also lend a helping hand or some kind of assistance to Indian farmers who may otherwise not be financially equipped to hire such services. This organization gives you the chance to experience the rural lifestyle (often, rooming in these farmers humble homes), meet like-minded people and to learn the art of sustainable livelihood. With WWOOF you have the liberty to choose the number of hours and kind of work you'd be interested to participate in; all this at a yearly subscription of Rs. 1125 for Indians and $25 for foreign citizens. These farms include tea and coffee estates, spice estates, fruit orchards and vegan agricultural communities.
THE 4 TABLES PROJECT; ShopArt ArtShop
This is something unheard of, especially here in India. A quirky village in the Kangra valley of Himachal Pradesh, that serves as an art gallery of sorts. Yes, the entire village of Gunehar is a flourishing art hub. The brainchild of a German-Indian art impresario Frank Schlichtmann, this village of semi-nomadic sheepherders has now an alternate means of livelihood through art. Thanks to the project you can now stay in the village (rehabilitated), live and learn about their lifestyle and also go on walks and treks. The project (read Frank Schlichtmann) also organises a one of a kind art festivals wherein established and upcoming artists are invited over to stay at the village for a month. In collaboration with the locals and using local handicrafts and raw materials, these artists together with the locals create their very own masterpiece. The empty shops in the villages turn into individual art galleries dedicated to each artist. Needless to say, the themes are varied and ingeniously mind-blowing. Not to mention the kaleidoscopic graffiti on the village walls, the fashion shows and unique art installations in the different parts of the village. It's a win-win situation for both the artists and villagers as both learn and benefit from each other. Besides the village homestays, there is also an ecological boutique guesthouse and a fusion restaurant in the village. Like we said, this is not your ordinary village!
ABOR COUNTRY TRAVELS
This one is a private tour operator and a well-known one at that. Well, we are talking Conde Nast Traveller, Lonely Planet, Nat Geo Traveller, Outlook Traveller kind of popular. Their expertise lies in creating customized adventure tours and treks in the most remote and lesser-known places in Nagaland, Arunachal Pradesh, Assam, Sikkim, Manipur and Mizoram. So, if you are the kind who needs things to be pre-arranged and organized with exact specifications, with some comfort and luxury (well, not all of us are inclined to rough it out), then this is the thing you are looking for. From the various cultural festivals in the north-east like the Tawang Festival, the Ziro festival of music, the Hornbill festival, the Dree Festival etc. to specially curated trips like the World War 2 trips, North-Eastern pilgrimages to Birding trips; they organize it all for you. All you've got to do is sit back (and sometimes not) and enjoy!
ECOSPHERE SPITI: HIGH ALTITUDE RURAL TOURISM
Ecosphere Spiti is a Non-profit organization that is primarily focused on responsible tourism, conservation of nature and the local culture of the Spiti Valley in Himachal Pradesh. This award-winning initiative is a combined effort of the local community and professionals from different backgrounds. Apart from providing organized eco-tours of the spiritual ( Buddhist) side of the Spiti area, wildlife tours, botanical tours of the rare and organic Himalayan herbs, Ecosphere Spiti makes travel arrangements to the remotest villages in the area, where the visitors can volunteer in the wide range of community services. It enables an immersive taste of the local life where the visitors not only get to stay but participate in the daily lives of the village communities.
GRASSROUTES: ECO RURAL TOURISM IN MAHARASHTRA
Grassroots organizes community-based tourism which aims to create new opportunities of livelihood for the villages in Maharashtra. It organizes customized tours for travellers wherein they get to experience the various aspects of rural lifestyle and actively participate in them. Their concept of Farmer BnBs, allow the visitors to live in a farmer's house with his family, learn their way of life, learn new farming skills, and lend a helping hand to the farmers during their stay. They also organize various workshops like Warli Art workshops, village architecture etc. for groups interested in acquiring new skills. This is a platform that connects the rural and urban societies through productive and engaging interactions between the two.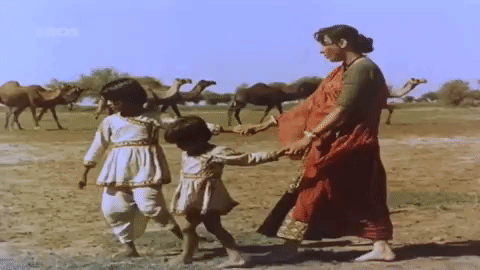 Still surprised, huh? Didn't our villages just turn out to be way cooler than what we thought? If you'd like to get the real picture, if you'd like to get back to the basics and get the feel of the reality of what sustains us; after all these farmers are our lifelines! Then, might we suggest that such a trip would be in your best interest.
Comments