Travel junkies in India just got a whole new 'Platform' (literally)! Yes! Train journeys just got fancier. Those who may have heard the news would know what we are talking about. If you haven't, then allow us to spell it out! The government has declared to slash the tariff on all Luxury Train services in India by a whopping 50%. What does it mean? It simply means that what was once the prerogative of the rich and the privileged is now a possibility for the average traveller. Though these super deluxe and ritzy Railway carriages have been around for quite some time, e.g. the Palace On Wheels took off in 1982, but the exorbitant prices of such trains made the average Indian traveller choose more fitting alternatives.
But, hey! All of that is about to change now. AC first class travellers, yield and scramble! train journeys have now a whole new version of oomph and dazzle! Imagine travelling through the mystical and beautiful landscapes of India in a moving 5-star hotel, where opulence and extravagance are served to you on a silver platter. To the curious onlooker, the experience can be explained as journeying in five-star facilities by the night and guided sightseeing at the designated places of interest by the day. While you are at it you are also eating gourmet food in plush restaurants, lounging about in swanky bars and a personal attendant to look after your luxe needs aka spa treatments, gymnasiums etc; all this while you are on the road (read railway tracks) in the comforts of your railway carriage.
An interesting concept, isn't it? The recent price reduction announcements have definitely made these trains worth a visit. So, here's a list of the top 5 trains in India which are fit for Maharajas and Maharanis; after all aren't we all one deep within?
PALACE ON WHEELS
Often cited as one of the top luxury trains in the world, Palace On Wheels is the pioneer when it comes to Indian luxury trains. At the outset, the train had the same coaches used by the Nizams, the Royals of Rajputana and Gujarat. Come the 21st century, new additions were made to the retinue. This heritage luxury train started by the Rajasthan Tourism Development Corporation in the year 1982 still retains its splendour with the same pomp and show and continues to mesmerize visitors from both within and outside the country.
There are about 14 Salons strategically placed inside the Palace On Wheels, named after different provinces of Rajasthan, 2 restaurants aptly named Maharaja and Maharani, a bar, a spa, TV, Internet, Music and everything that a 5- Star accommodation can provide for.
Journeys:
New Delhi- Jaipur- Ranthambore – Chittorgarh- Udaipur- Jaisalmer- Jodhpur- Bharatpur- Agra- NEW Delhi. (8 days)
THE MAHARAJA EXPRESS
The most recent and the most exorbitant of all the luxury trains in India, the Maharaja express is a venture by IRCTC. It has won the title of "world's leading luxury train" award six times in a row from 2012 to 2017.
Needless to say, the facilities are world class in the 23 carriages of the train. There are rooms consisting of deluxe cabins, junior suite, suites and presidential suites. The two baroquely decorated restaurants are called Mayur Mahal and Rang Mahal. Two lounge bars namely The Rajah Club and The Safari Club are perfect for an evening drink. Facilities like internet, TV, individual temperature control, en-suite bathrooms, telephone connections, a souvenir shop are some of the features that make this train one of its kind.
Journeys:
Heritage of India: Mumbai- Ajanta-Udaipur- Jodhpur- Bikaner- Jaipur-Ranthambore-Agra-Delhi. (8 days)
Treasures of India: Delhi- Agra- Ranthambore-Jaipur-Delhi (4 days)
Gems of India: Delhi- Agra- Ranthambore-Jaipur-Delhi. (4 Days)
Indian Panorama: Delhi- Jaipur- Ranthambore- Fatehpur Sikri- Agra- Gwalior- Orchha-Khajuraho- Varanasi – Lucknow – Delhi. (8 days)
Indian Splendour: Delhi- Agra- Ranthambore- Jaipur – Bikaner- Jodhpur – Udaipur – Balasinor – Mumbai. (8 days)
The Southern Jewels: Trivandrum- Chettinad- Mahabalipuram – Mysore- Hampi – Goa – Mumbai. (8 days)
The Southern Sojourn: Mumbai- Goa- Hampi – Mysore- Cochin- Kumarakom- Trivandrum. (8 days)
THE GOLDEN CHARIOT
An initiative of the KSTDC, the Golden Chariot takes you through the natural, historical and architectural splendours of southern India. The rich purple and gold coloured train boasts of 19 coaches of which 11 are guest accommodations lavishly done up in Mysore and Hoysala style of design and architecture. There are two very tastefully decorated restaurants called Ruchi and Nala, a lounge bar called Madira, a fitness centre, an Ayurveda spa along with luxe facilities, attached bathrooms, internet, a conference room, etc.
Journeys:
Pride of South: Bangalore- Mysore- Kabini- Mysore- Hassan- Shravanabelagola -Hospet- Hampi-Badami- Goa. (8 days)
The splendour of the South: Bangalore- Chennai- Mahabalipuram- Pondicherry- Thanjavur-Madurai-Kanyakumari-Alleppey- Kochi. (8 days)
ROYAL RAJASTHAN ON WHEELS
An upgraded and modern version of Palace On Wheels, this train also takes you through the natural and heritage sites of Rajasthan. Launched in the year 2009, the train has made quite a name for itself. The Royal Rajasthan On Wheels has 14 luxury cabins, the names of which are based upon the famous palaces of Rajasthan. The deluxe rooms have red (Ruby), blue (Sapphire) and white ( Pearl) themed décor ( right from furniture to linen to upholstery) while the Super Deluxe coach has two cabins named Diamond and Emerald. The two restaurants, the Gold themed Swarn Mahal and the crystal-themed Sheesh Mahal serve food as rich and exotic as their décor. There is also a spa, gym and a souvenir shop. Amenities like the internet, attached bathrooms and room service are also available.
Journeys: Royal Rajasthan
New Delhi – Jodhpur- Udaipur- Chittorgarh – Sawai Madhopur – Jaipur- Khajuraho- Varanasi- Agra- New Delhi. (8 days)
THE DECCAN ODYSSEY
A collaboration of MTDC and the Indian Railways, the Deccan Odyssey is a 5-star railway service that offers a grandiose experience of the Western Ghats, the Deccan Plateau and the Konkan region. Everything about the train spells sheer indulgence. The 21 coaches of the train ooze luxury in every corner and are named after the different dynasties of Maharashtra. The 11 residential coaches are elegantly and richly furnished. The rooms come with attached bathrooms, air-conditioning, a personal safe, telephone, internet etc. The two dining cars, Peshwa 1 and Peshwa 2, needless to say, are splendidly decorated, and serve Indian, oriental and continental cuisines. The other facilities of the Deccan Odyssey include a swanky bar called Mumbai Hi, a sitting lounge, a spa and a conference car for the corporate travellers.
Journeys:
Maharashtra Splendor: Mumbai- Nashik- Ellora caves- Ajanta Caves-Kolhapur- Goa- Sindhudurg-Mumbai. (8 days)
Susegado Goa: Mumbai – Goa – Mumbai (5 days)
Indian Odyssey: New Delhi – Sawai Madhopur – Agra- Jaipur – Udaipur – Vadodra – Ellora Caves – Mumbai. (8 days)
Jewels of The Deccan: Mumbai – Bijapur – Aihole – Pattadakal – Hampi – Hyderabad – Ellora Caves – Ajanta Caves – Mumbai. (8 days)
Maharashtra Wild Trail: Mumbai – Ellora Caves – Aurangabad – Pench – Tadoba – Ajanta – Nashik – Mumbai. (8 days)
Hidden Treasures of Gujarat: Mumbai – Vadodara – Palitana – Sasan Gir & Somnath – Little Rann of Kutch – Modhera & Patan – Nashik – Mumbai. (8 days)
Indian Sojourn: Mumbai – Vadodara- Udaipur – Jodhpur – Agra – Sawai Madhopur – Jaipur- Delhi.
And you thought that these were the stuff of fairy-tale movies and stories! Well, it was right there under our noses but was still out of our reach. The lowered figures are now an element to consider, at least one such journey must be made as a once in a lifetime venture.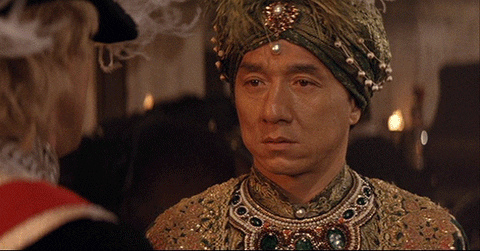 Comments