Taking a trip down a memory lane is always fun. While we all have got extremely busy with our ambitious work life and juggling ourselves between career, home, relationships, money, etc. and thinking "hum toh bacche hi ache the", we thought why not live those days again. We do have all those memories intact in our minds and while we feel the nostalgia every once in awhile, we tend to forget that we can actually relive those days not just in our minds but in reality.
Hoomans love comebacks. Whether it is a trend, dialogue, movie, emotion, humor, etc. we are always up for another one. You may like some of these or you may detest, but we do have to agree that these things are here to stay. No matter how many decades pass away, they always find a way to come back. The younger generation may find it fancy but people from 80s and 90s have already lived it and enjoyed it all to the core.
To start with we have back in time,
Board games
If it's summer vacations, afternoons are reserved for board games. Whether it was Ludo, Business, Monopoly, Scrabble, Chess, Snakes and ladders, checkers or Life you would have played it all. Though we don't have physical boards anymore, the game developers have decided to make it available on your smart devices. You can now play all of these games on your mobile or tab or desktop. And it is multi player. Of course it is not as entertaining as playing with the physical board and some cheating 😛 it is definitely taking us back to our old days. And if we are losing, this would be the obvious reaction, something we can't relate to with our smartphones!
Mini backpacks
The trend for mini back packs can be traced to the 90s. Though no bag is big for a woman, they will always run short of space (there is a whole house that is carried in that bag). Mini back packs are not only cute but ideal to be carried for small tours and outing. They were carried to go to tuitions and schools and now we see them back on the runway. And if the below image is true, it has come a long wayyyyyy!
Polka dot prints
Of all the fashion trends and fads, polka dots have been our favourite. Whether you are wearing a top, dress, skirt, scarf, sweater, jacket or even a headband it just looks perfect. Think about the polka dots outfit you owned and get ready to add some more to your closet now.
Chokers
Wearing chokers earlier in 90s was considered to be very bold and edgy. They were usually made of plastic with weave pattern. Not very expensive but for girls who had one, it was definitely a style statement! The tables now have turned. They are back but these time they are more classier and sexier. Whether you prefer in velvet or synthetic or plastic or metal, whether just plain, colourful or with a dangler, there is variety to choose from. We are going shopping!! 😀
Rubber band bracelets
If your mom shouted on you for wearing unnecessary friendship bands on your hand while you came from home school or college, we totally get you dear.
You must have hidden half of those in your bags from teachers and parents and so wished to have them on your wrist. Well it's never too late. Its back and this time with a twist. With the splurge of DIY you can now make these at your own with the thread of your own choice or even better there are stylish bands available in market which can be used to tie the hair or just sport it on your wrist.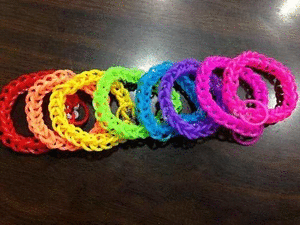 Nintendo games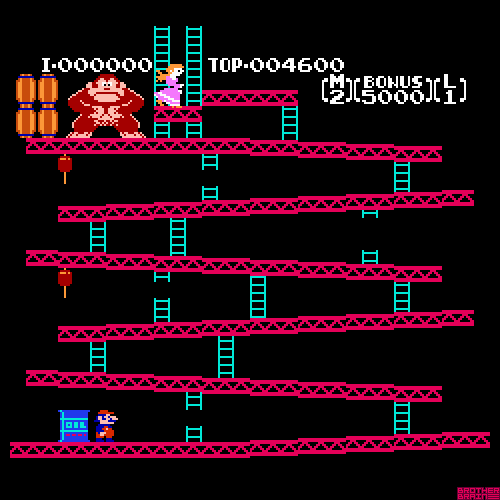 Owning a video game during the 80s-90s was indeed a luxury. Though you had to plead your parents to let you play some more, it was too much fun to show off your latest score and brag about your achievements in the school. With the changing times, there was a decline in the use of Nintendo games however, they are back with bang! On Nintendo's new console- Switch! You can now play Super Mario, the Legend of Zelda, Super Metroid and many more. So what are you waiting for?
7. Candies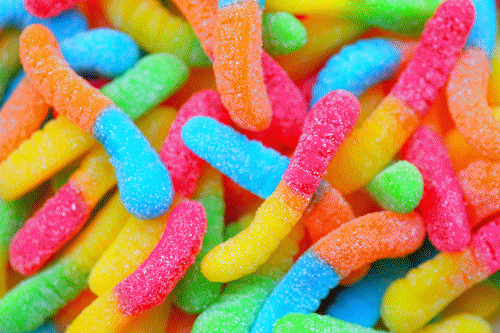 Life was much simpler then. The pocket money ranged from Rs.10- Rs.50 depending on your family policy 😛 Kids today wouldn't know the value of things you could buy in that money. Starting from ice popsicles, to showing off you are one badass with Phantom mint cigarettes, to harrowing your mom that you have eaten a pan after eating pan pasand candy, it was a different era altogether. Some of these are still available in the market but of course the quality isn't the same. You can still have gems instead of poppins, nutties with different flavour and packaging and fancy sophisticated ice candy instead of popsicle!
Then:
Now:
8. Glow in dark print on tees
Everything that shines or glows is interesting. Whether it was a star sticker, your favourite comic super hero, skull, we loved it! Covering the sticker with our hands to see the radium light was indeed fun. Hence to reminiscence your childhood fantasy it is back. You can get your own glow in dark printed t-shirt of your choice. Wear it to the pub or a party and let your friends know you're there!
Or try this one 😛
9. Dance no. remixes
The old the merrier. The old film songs did make sense as compared to latest hits which are total no brainers! The directors have made it a trend to bring back the old dance numbers with better music, choreography and set up! Most of the movies have at least one remixed dance number to get you grooving. The latest ones are Disco Deewane, Hawa Hawaai, Humma Humma, Kala Chashma, Laila main laila, Yeh mere dil, Tamma Tamma, Tan tana tan, Neend churayi meri, etc. Want to enjoy the old dance numbers? Tune in to these latest hits now! Of course you remember all the steps 😉
10. Bell Bottoms and Florals
Yes this is exactly what we are talking about! Ignore the dance steps and expressions 😐 but the pants. The bell bottoms have been worn by all. Starting from the angry young man Sr. AB to SRK! To be honest some of us hated it! We longed for those tight skinny fit jeans but mom wouldn't let you have one! You may thought it made you look like an uncle or aunt but yeah it's back. From all the A-listed celebs sporting it across the towns, this time it's here to slay. Wear it at a party or in a meeting, team it with tee or a blazer, it will make you look like a fashionista!
11. Uno
How many friendships have been broken by Uno, the number cannot be counted. Whether you are travelling in train for a holiday, or just chilling at home, Uno was a handy game. We all lost some good friends while playing this one. Well, it's back! Easily available on your mobile phone or at a stationary store near you. The game never left us to be honest 😛
12. Old round and big frames
The trend from the 70s is back in town. The big round oversized glasses are stealing the look! Whether you have power or not, this one is worth a steal. You may have seen this type of glasses being worn by your parents when they were kids or your grandparents flaunting it in the black and white pictures of their times. We have a color one just for you 😛
13. Chunky heeled footwear
When it comes to footwear we want more and more. But how much do you expect the shoemakers to innovate? Well, if you can't innovate you bring back the old one in style. Such is a case of this one. Keep those stilettos aside and get ready to rule the world with one! (P.s this one hurts less 😛 #IfyouknowwhatImean) 😀
14. High rise jeans and skirts
Talking about denims, they have been dyed, ripped, printed, patched, acid washed and what not. The one that took the fashion industry by storm was high waisted jeans and skirt. Worn by the old actresses of 70s, 80s and of course by your mom, this one is back on the rack. The best part is it helps in covering your tummy flab and make you look more leaner. We can't wait to buy those 😛
15. Frills
If you wished to become a princess but couldn't, your time has now come my lady. Frills are back in fashion. Dress up like a victorian beauty for a wedding or if you feel that's going to be too much to handle than just binge on those frilled shirts and dresses and look complete stunner. We are super excited about this one 😀
16. Pompoms
The pom poms and tassels are back. It's time to remove your craft materials and so some DIY. Wear it in earrings, bags, tee, tops, dresses, shoes, denims, and what not. And do look classy, chic and colorful. It's time to get summer ready!
17. Goth look eye shadow
Let your eyes do the talking. Back are those days when you can speak millions with your eyes only. Very popular trend among the celebs in 80s, it's not time to flaunt it again. A minimal dressing and accessories with this eye makeup is a total kill. Check it out..
18. Embroidered Jeans and Turtlenecks
What started out as a cool trend in the 80s and 90s among the fashionistas, has taken a u-turn back in the present times. Whether you are going for a meeting or just a drink with your friends, this combinations works out to be all time suitable. A mild embroidery makes you look arty and monotone turtleneck tee adds oomph factor to the outfit. We are celebrating!!
19. Multi coloured pen
How we loved this multi coloured pen to write in 4-5 colours of our choice depending on our mood. All the kids of 80s and 90s carried one in their bag. It was one of the prized possession! Well, it's back and available at a stationary store near you!
20. Big earrings or hoops
The retro fever is back. Worn by the women of the 70s and 80s this one is a stunner. With the hoops you can experiment any hairdo and flaunt it with your denims or dresses.
21. Bracelet watches
No one said "No" ever to a brand new or a vintage watch. Watches have seen lot of variations in terms of size, straps, dials, mechanism, etc. With the advancement in digital world, smart watches are now on a roll. One of the style that picked up really well in early 90s was the bracelet watch. Whether you wanted a stainless steel band or just a leather or even charms added to the same, you could have it all! And of course they weren't even expensive. The watchmakers have now bought them back and with lot of new variety 😀
22. Velvet
The royalty is back with a bang. When it came to velvet all we could think about was Queens and Kings wearing robes and dresses with grace and poise. Well, it's no longer boring and elongated, this time it's chic and basic. With velvet being back in trend on shoes, jackets, bags, accessories, pants, skirts, etc. it will make you look classier than ever before. If you don't want to over do it or are not sure if you will be able to carry it off well, go on and bring it in in some basic essentials like handbag, chokers, skirts or shoes. This will make you easy on the material and you will be able to show it off with confidence.
23. Crop tops
From the 90s crop tops have come a long way. Of course showing off the mid riff then was not everyone's cup of tea, but it's now back and it's time to pair them with high waisted jeans. It has definitely matured a lot and looks more comfortable now as compared to the 90s saga. Its an ideal wear for summertime chill and beach wear. Would you wear one?
24. Waistcoat
This piece of clothing was highly misunderstood in the earlier times. It was worn by professionals for business meeting along with the blazers or a coat. However the times have now changed. Its back with a different notion and mindset! You can team it up with ethnic wear, tee or a shirt, or with any garment and it will make you look all hot and chic. And this works perfectly well for both the genders 😉
25. Dungarees
The hot fashion trend of dungarees is back and how! Going for grocery shopping or a mall visit or a party you can wear one anywhere. There is so much variety to pair it with starting from crop tops, to off shoulders, bralettes, turtlenecks, simple tees, shirts, etc. The list can go on and on. No matter how much fashion trends may change, but this one will always make a stylish comeback.
Let us know which of the other childhood things you feel should definitely make a comeback!
Comments