It's an age-old practice in Indian households to have jars full of snacks so that you have something ready to treat a guest to. These come in handy even when you have a hungry family member but not enough food to fill their belly with, or to tame their hunger till you prepare a quick dish. Munchies are our go-to foods when we need some tit-bits with our evening cuppa, or when we're bored at work and need a bit of distraction in the form of food.
However, these snacks are always fried or loaded with sugar and spice, and we all know that's not very nice. Considering we live a very sedentary life, nowadays, we all need snacks that are healthy yet tasty and ones that fit our diets without the added guilt; unlike in the past where work equalled labour and food was had purely for energy and essential nutrients.
Well, entrepreneurs around the country have come up with a solution to our, 'we all want to eat a lot and not get fat' problem with these healthy yet tasty snacks that fit our lifestyle too! Here's the list.
1. Red Velvet Khakra – Snaximum
Yes, you read that right! Snaximum is a snack brand that gives you maximum out of a snack (that's my definition for their brand name and I think it fits TBH.) How do they do it? With their healthy, tasty and hippie combos of west-meets-east snacks. This, here, is a khakra that's healthy without the guilt that comes with eating a red velvet cup-cake / slice.
2. Blueberry Khari – Snaximum
Here's another one from Snaximum that you ought to try. Studies suggest berries help you lose weight and khari goes best with tea. So considering both healthy and tasty studies, they came up with this!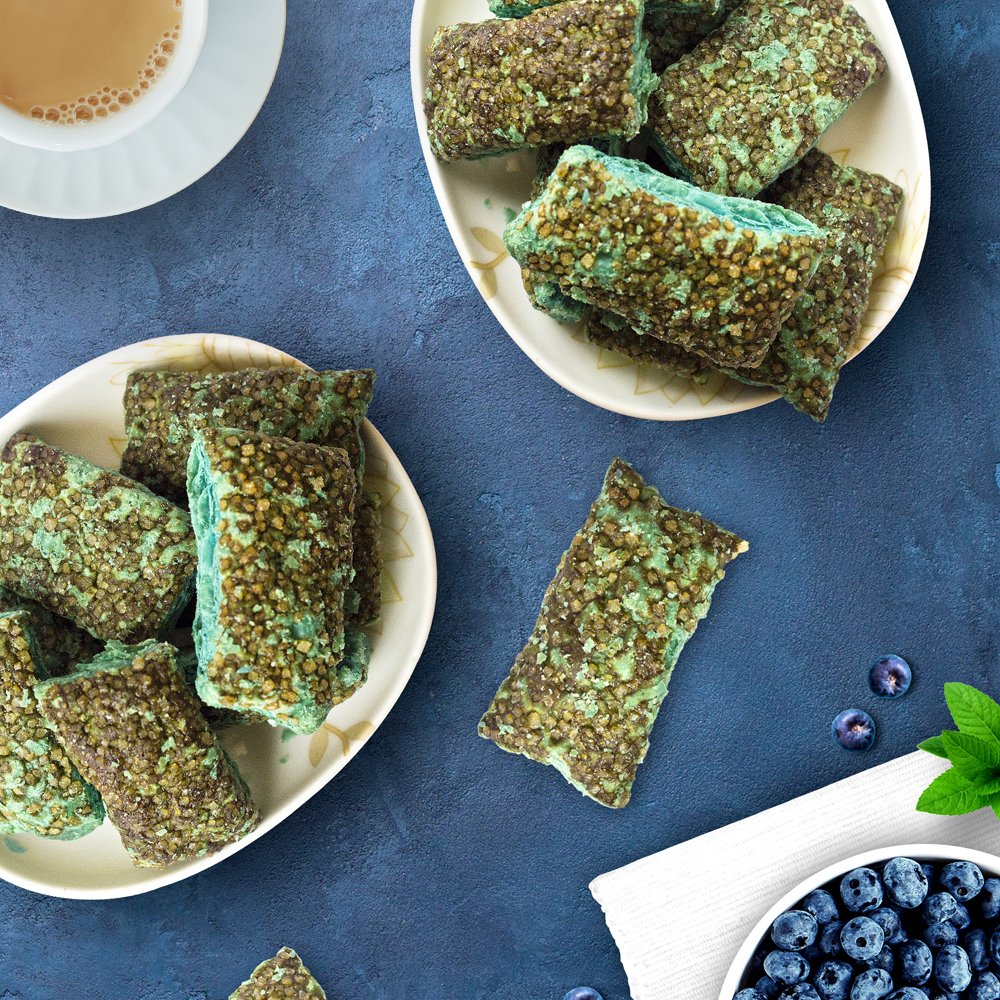 3. Naachni Chips – L'Exlusif
Naachni or Ragi (as we all know it) is an amazing super-grain! It doesn't just regulate blood sugar levels, it's rich in calcium, helps in weight-loss, has high fibre levels that help you *ahem* flush out well in the mornings, which is essential for day-long seat-heaters like our generation. Who wouldn't have it when it comes in this tempting form? *rhetorical*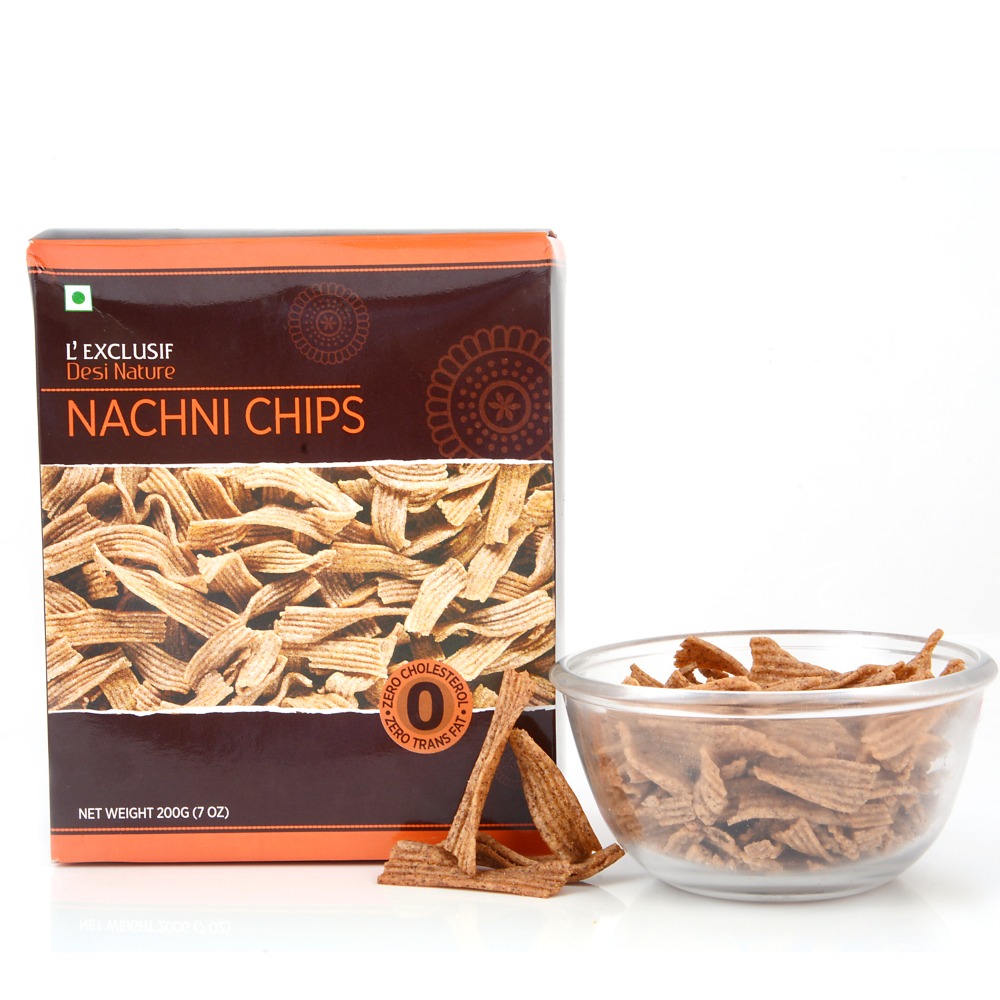 4. Wheat Thins – Too Yumm!
These mini snacks come in 4 flavours (Desi Tadka, Butter Garlic, Achari and Minty Pudina) along with the guilt-free goodness of khakra. They don't call it smart snacking for nothing.
5. Foxnuts – Too Yumm!
Foxnuts or makhanas as we know them, are the desi snacks that are making the comeback. While these are as good as ragi and have almost the same benefits as that, these also have amazing anti-aging properties. What's more! Too Yumm has these in 4 exciting flavours – Homestyle Classic, Tandoori, Wasabi, and Chatpata Masala.
6. Energy Bars – Yoga Bars
When you want an entire meal in one, including the dessert, this is what you have. Yoga Bars just takes these energy bars to the next level by being available in 5 exciting flavours – Vanilla Almond, Nuts & Seeds Crunch, Peanut Butter, Cashew Orange Zest, and Chocolate Chunk Nut. Each bar comes packed with chia seeds. What can get healthier than this!
7. Spinach Crisps – DesiVDesi
'Not baked, not fried, just dried' is what they claim and it seems too good to be true. Greens in the form of crisps is what we'd vote for as President, any day!
8. Wasabi Coated Green Peas – Cornitos
The pungent taste of Wasabi and the crunchiness of baked green peas make this a snack for the brave-hearted! It comes from the most trusted nacho chip brand we know of so, you can risk this item, blind-folded!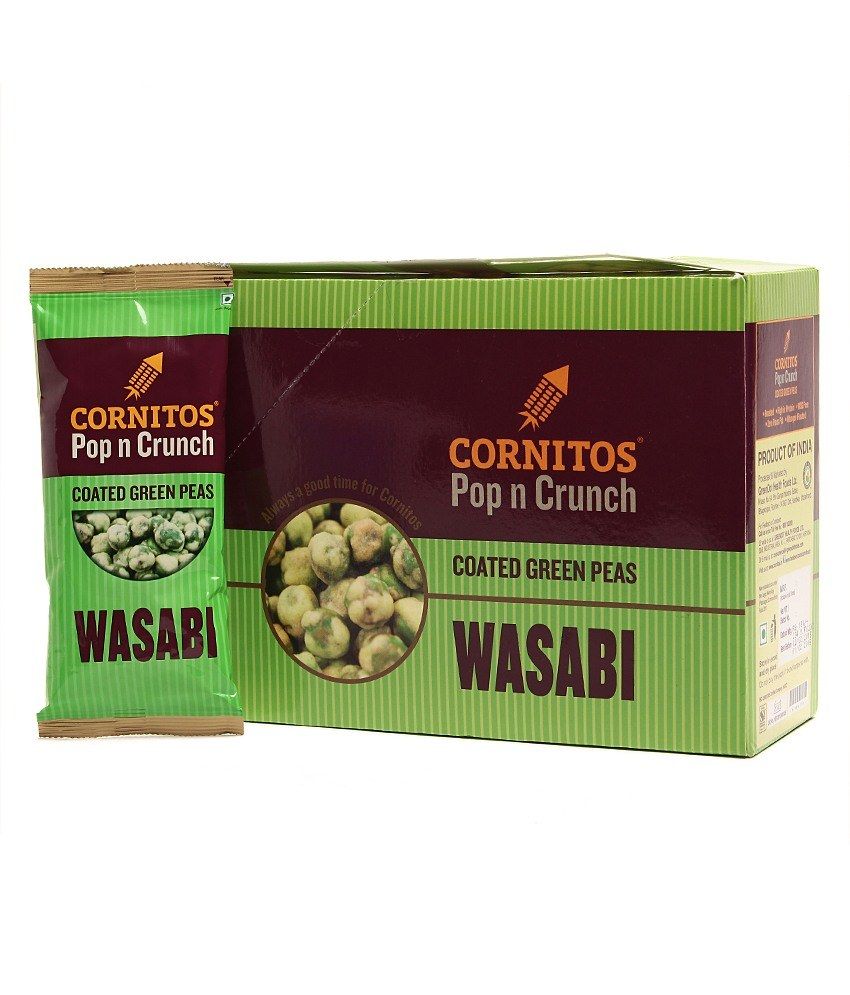 9. Roasted Seeds – True Elements
These fibre-packed, edible plant and fruit seeds are perfect to snack on when you just need time-pass food which is also healthy. These come in individual packs of Watermelon, Sunflower, and flax. They also are available in assorted packs of flax & watermelon / sunflower, flax & pumpkin.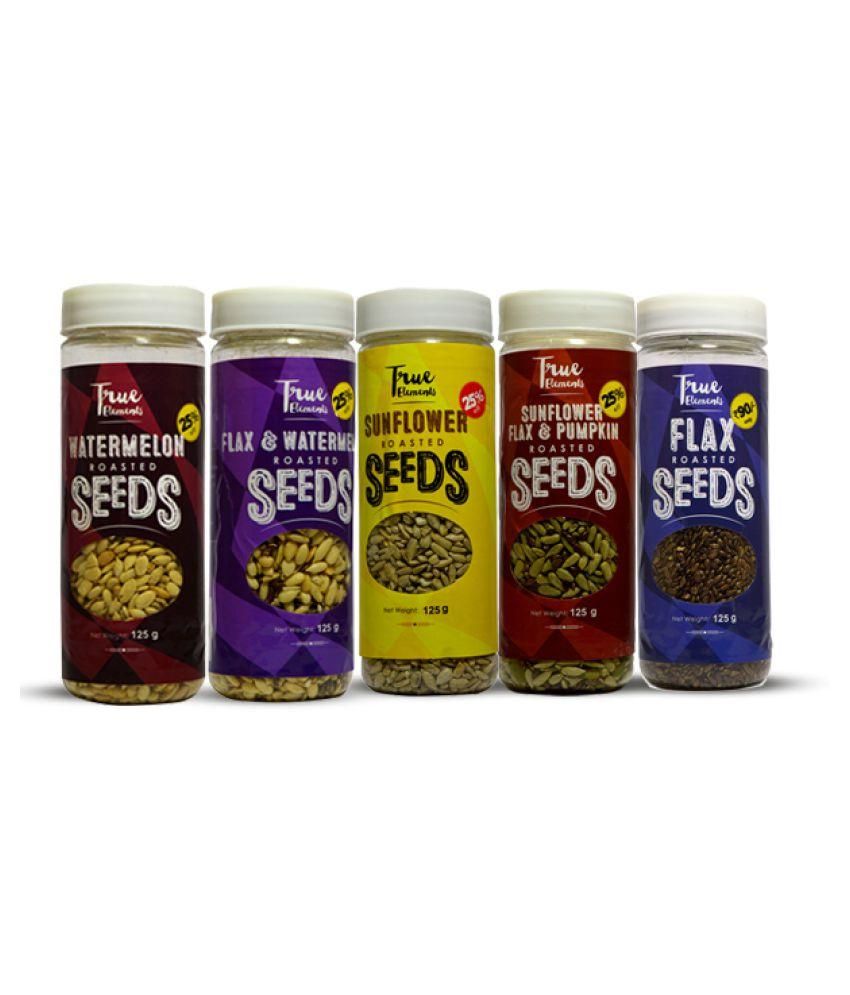 10. Digestive Dark Chocolate – McVitie's
We all know of digestive biscuits and cookies by McVitie's. This God-sent dessert-snack comes topped with dark chocolate (the healthier version of its milk counterpart) and in the waffle form while also being way bigger in size. What else would you want from life?
Which ones have you tried? Do you know of any more such snacks? Comment below.
Comments